It's been quite a year so far! See what I've been up to while teaching 4th grade this year.
Today I'm sharing some pictures from this year. I'm teaching 4th grade again and have 26 students – 20 boys and only 6 girls!
Back to School
At Back to School Night (in August 2014), this was the first year I felt completely prepared for the event. I found plenty of amazing ideas from teacher blogs to help me make the most of the beginning of year madness. The only thing I'd do differently next year is for those papers that need to be returned to me, I'd write "4th – Ford" on every sheet. I ended up with some of the wrong sheets back from families with multiple children attending our school. Whoops!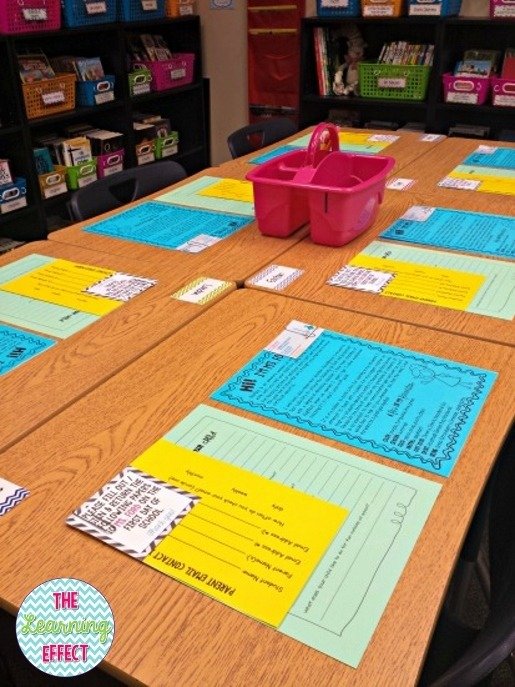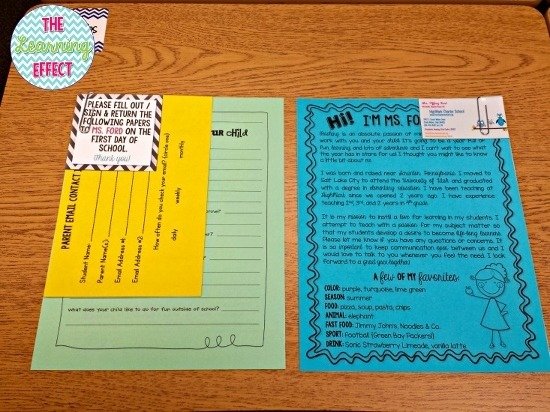 Classroom Economy & Jobs
Being an entrepreneurial-focused school, students apply for jobs each quarter in 4th grade and have a classroom economy system. I absolutely love reading students' job applications. They take it so seriously, and their reasons for why they should be hired are always fun to read.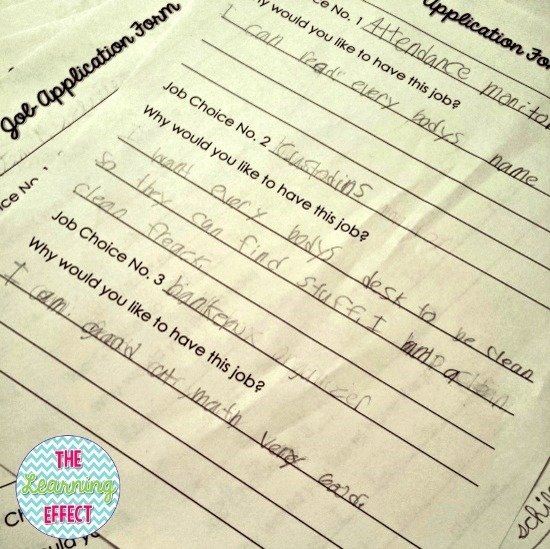 To go along with the economy system, we have bankers. Each student has a banking folder where their salary sticky note and banking logs are kept.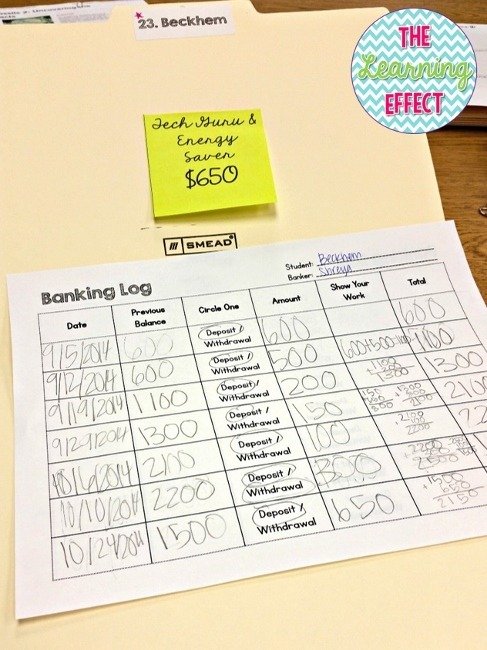 This year I got more creative and organized and labeled each banking folder with Scotch Expressions color tape and then put matching tape on the binder clip. This allows student bankers to quickly find their banking clients when we bank each week.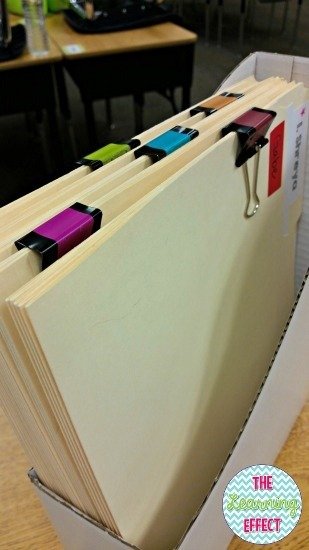 I went all out over the summer and redesigned our 4th grade money. We only have 3 different denominations. I love it! I also designed money for 6th grade with a sports theme, and it turned out super cute.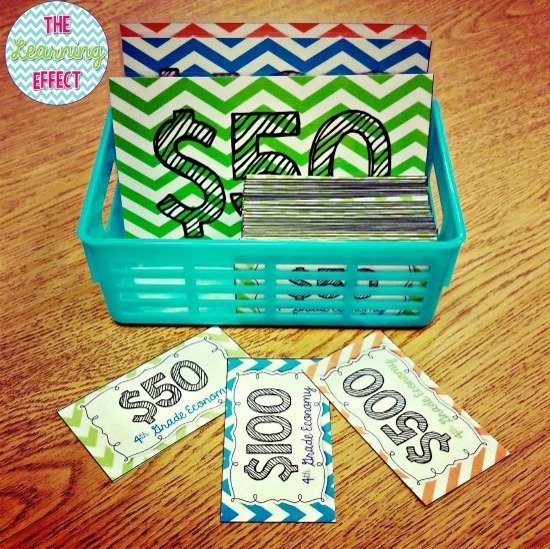 Homework Checking System
This picture is actually from last year, and I've updated the sheet since. We use a Homework Hot Spot to turn in homework each day. My homework checkers simply "X" if a student has turned in their homework and leave it blank if it's missing. I can quickly glance at who's missing work and add an "M" to my online grade book to let parents know immediately. When students turn in all homework on time, all week, they get their homework cards punched. A full card = $500.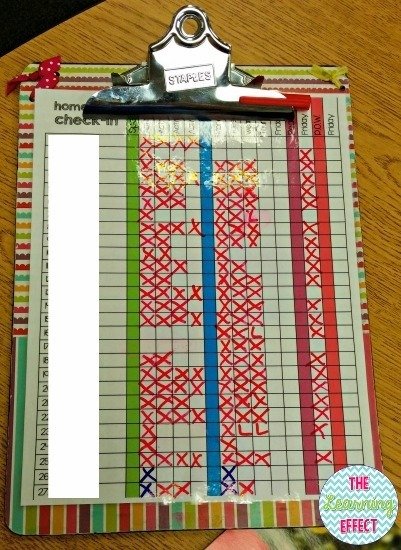 Classroom Schedule
I redesigned my schedule magnets this year with Melonheadz clip art. I absolutely love them, and I feel like they're easier to read from afar than my old ones.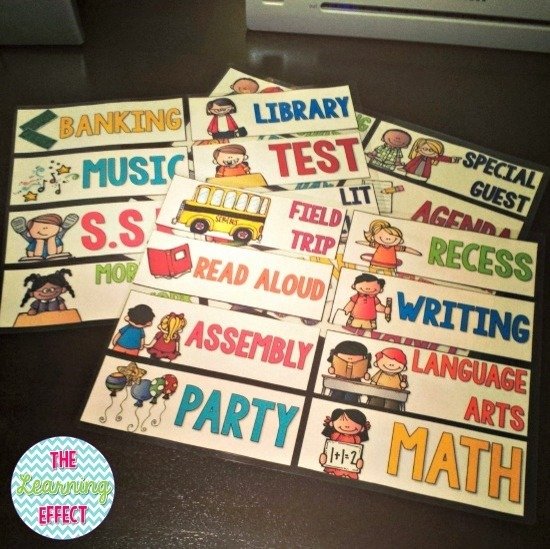 No More Messy Desks
One of my biggest pet peeves is messy desks. So this year, I made a poster for students to refer to as to how their desks should be organized. I got the brilliant idea of color-coding their notebooks with a marker on the sides from A Cupcake for the Teacher. I use ClassDojo to award points that students can redeem for rewards at the end of each month. One of the positive/negative points students can earn once a week is Clean Desk/Messy Desk. It's one student's job to check 6 desks randomly a day, and award/deduct points for this.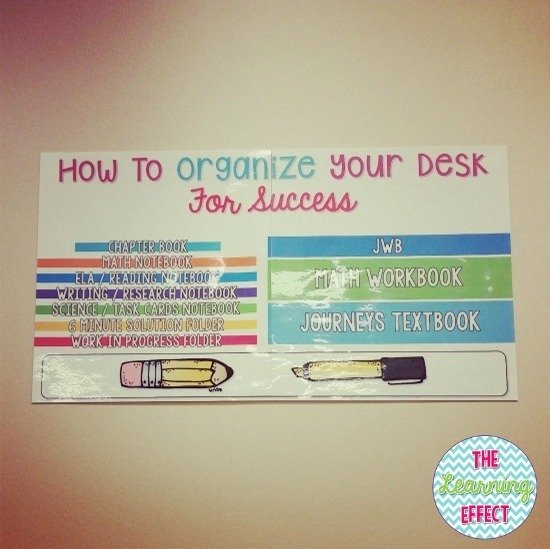 End of Year Testing…in February
And finally, this past week, we took our first "end of year" test. Yes, in February. The writing portion of the Utah SAGE test was given early this year to have educators from around the state participate in professional development that shows how the writing portion of the SAGE is graded. We've been focusing a lot on writing this year, and it's one of my goals for my professional portfolio. I made my students little treats for the two days of testing.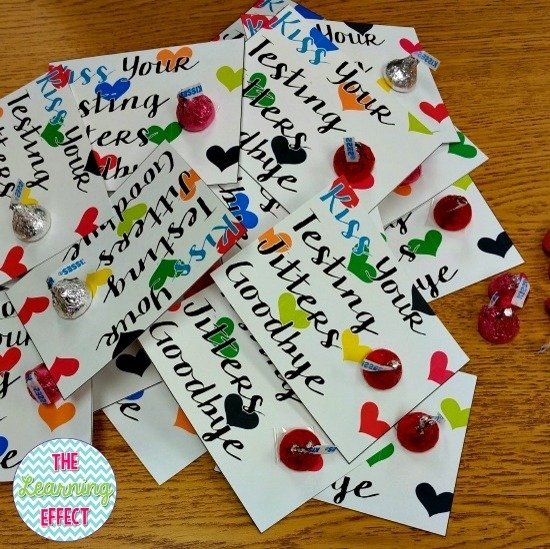 How is your year going so far?