If you're anything like me, you enjoy integrating technology into your classroom. I like making things easier on myself, so I can save time and still get everything done. These 3 educational websites that I'm sharing with you are perfect for the elementary classroom. Check them out!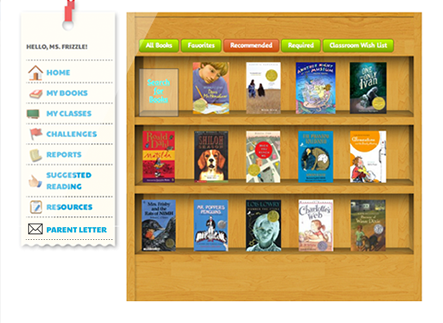 1. Biblionasium
This past year I had my students complete the 40 Book Challenge. They loved it. I loved it. But the one thing we both struggled with was the reading log. I recently came across Biblionasium on Pinterest and decided to use it for the 40BC next year. It's completely free and allows students to track what they read, receive recommendations from other students and the teacher, write reviews, and more. It seems like a tool that both the students and I will love! If you've used it, I'd love to hear what you think of it.
2. MobyMax
I started using MobyMax in January last year, and my students really enjoyed it. They thought it was fun to earn time to play games through the learning modules. MobyMax covers math, ELA, and writing CCSS curriculum and is based on a placement test. The data that I receive as a teacher is so helpful in getting those who are struggling the extra practice they need – all through the website. We used MobyMax in-class and at-home. It does cost $99 per year for a one-classroom license, but I think it's so worth it.
3. VolunteerSpot
I know there are several volunteer sign up/conference scheduling websites out there, but I have been so happy using VolunteerSpot for the last 3 years. I'm able to easily set up my in-class volunteers month-to-month and share the calendar with parents so they can sign up at their convenience. I do the same with parent-teacher conferences, which takes all of the work out of getting parents the time they prefer. I also use the site for coordinating supply donations for the classroom and parties, so I don't end up with 5 boxes of cookies and 0 napkins. VolunteerSpot has evolved over the last 3 years and is so much more user-friendly now than in the past. So if you've turned away from using it in the past, I suggest you give it another shot!
Have you tried any of these websites? Let us know what you think in the comments!
---