Learn how to make binder covers and spines with this tutorial! All you need is PowerPoint software. Screenshots of the steps are included so you can easily follow along step-by-step. Let's create!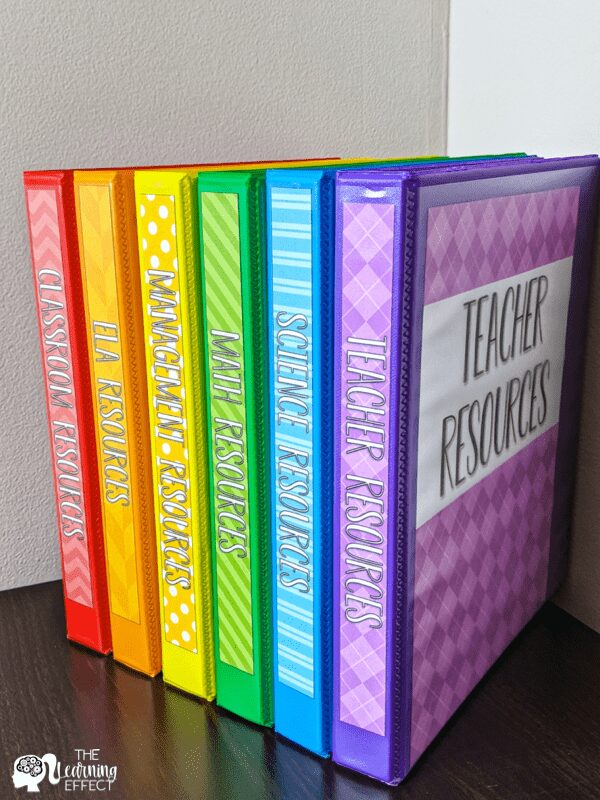 I've had many readers ask how I create my binder covers and spines. I'm going to give you the steps so you can DIY!
The screenshots in this tutorial show creation in PowerPoint (Office 365 version 16.33) on a Mac. If you have an older version of PowerPoint, your settings may be in different places under different names.
Binder Covers
Step 1
Open PowerPoint and delete the text boxes so you have a blank slide.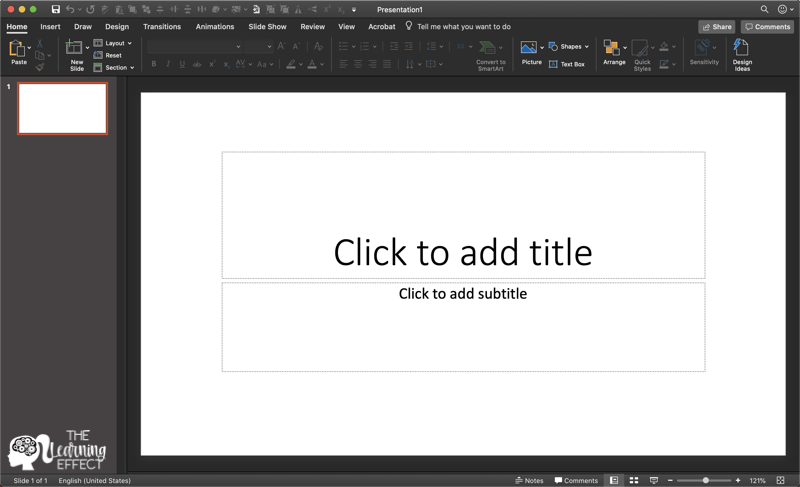 Step 2
Select the Design tab, then Slide Size, then Page Setup. A box will pop up, and you'll need to change the following settings:
Width: 8.5 in
Height: 11 in
You can select any size you want for your page here. So if you have a different binder size, this is where you can customize it to fit your needs.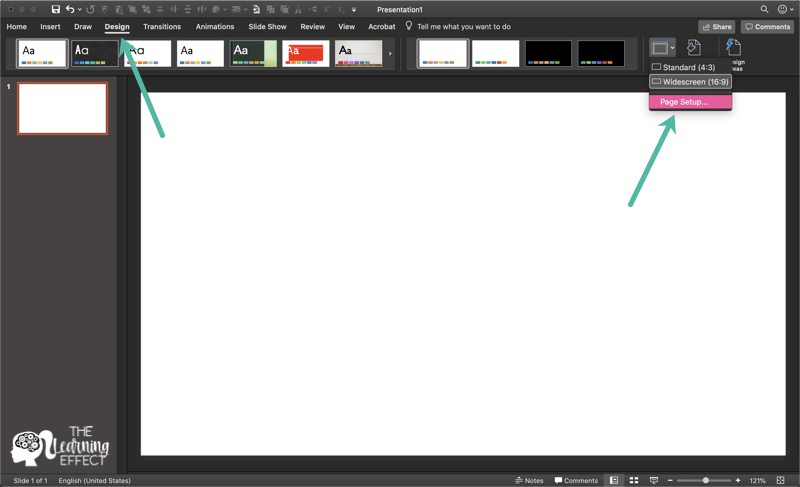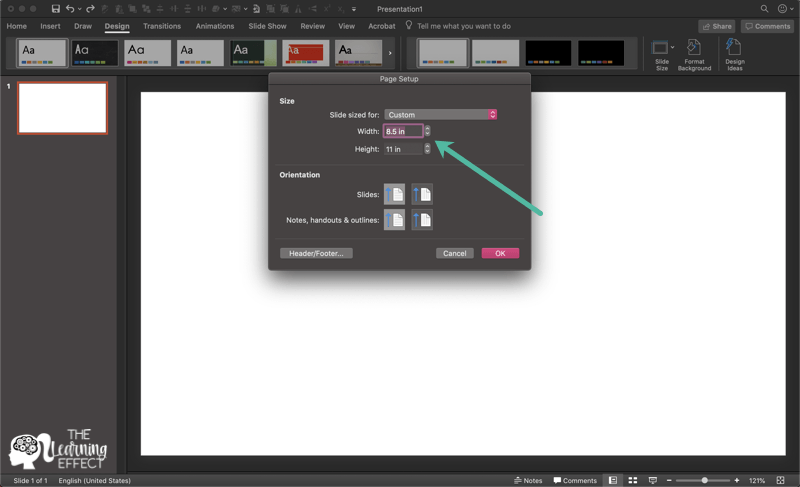 Step 3
Staying under the Design tab, select Format Background. A sidebar will open on the right. Select the Picture or Texture Fill circle. Click Insert and find the background image you want to use. If the background looks funny, try checking the tile picture as texture box. If that doesn't fix it, you may need to choose another image that is large enough to fill the area.
The digital paper I used is from I Teach. What's Your Super Power? Her store is amazing and her digital paper is by far my favorite. The set this digital paper is from is the Back to School Set.
If you don't have digital paper you could also play around with the other options – solid fill, gradient fill, and pattern fill.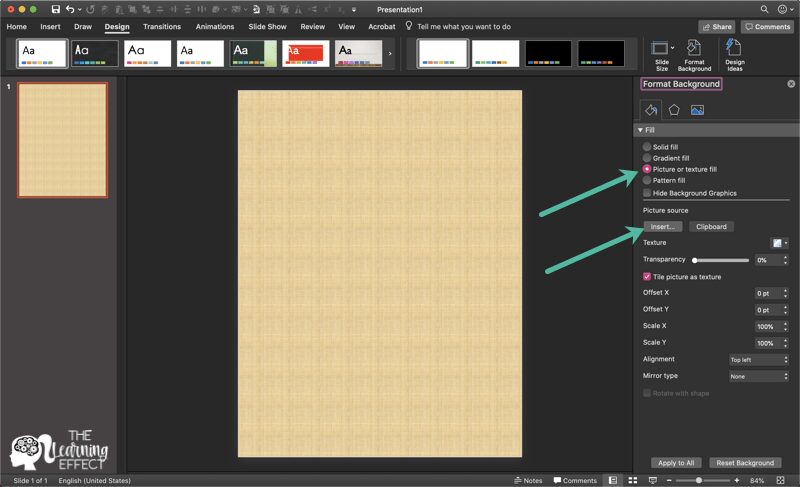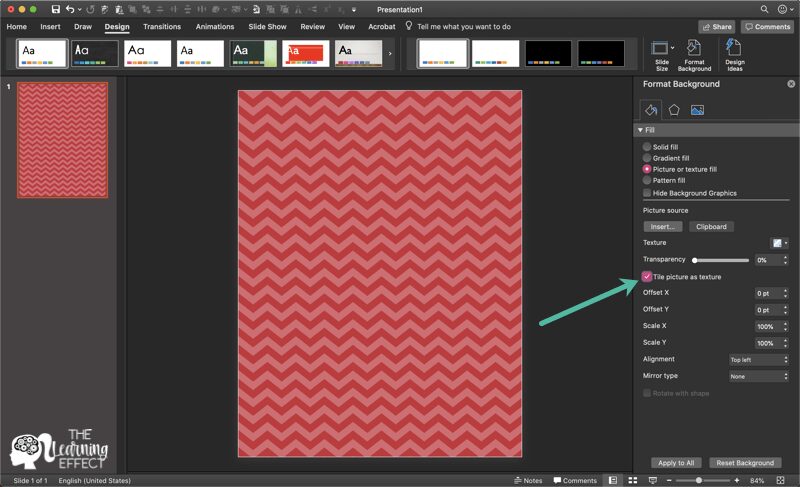 Step 4
Select the Insert tab. Click on Shapes and select the rectangle shape. Draw the box on your slide to whatever size you want. My box is 3.9″ high and 8.5″ wide. This can be adjusted to get exact numbers under the Shape Format tab on the right.
It doesn't need to be perfectly centered. We'll fix that in a minute.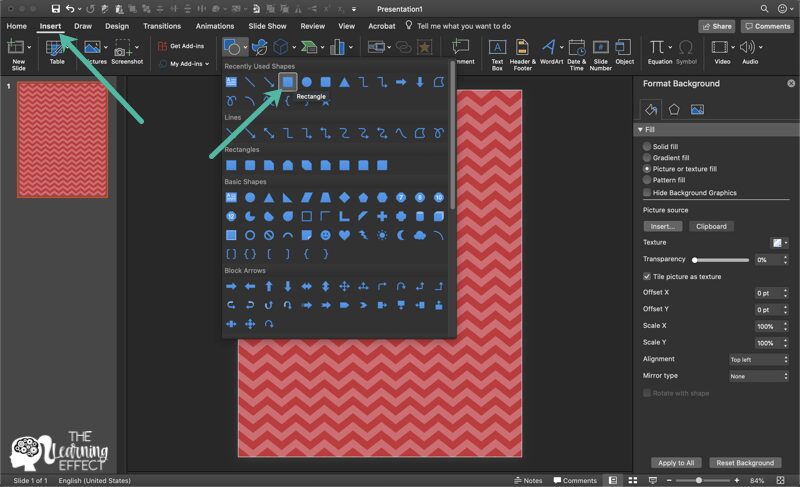 Step 5
Click on your box to select it, then click the Shape Format tab. Change the shape fill to white, the shape outline to no outline, and add a shadow under Shape Effects if you wish. Change the text fill to black.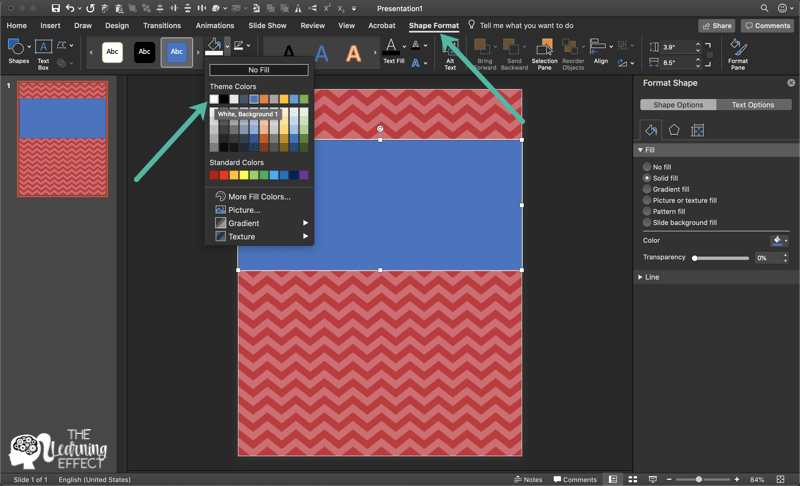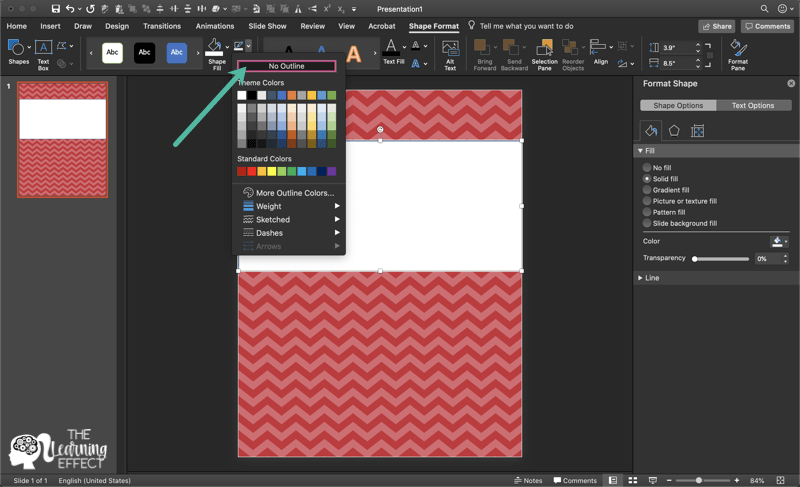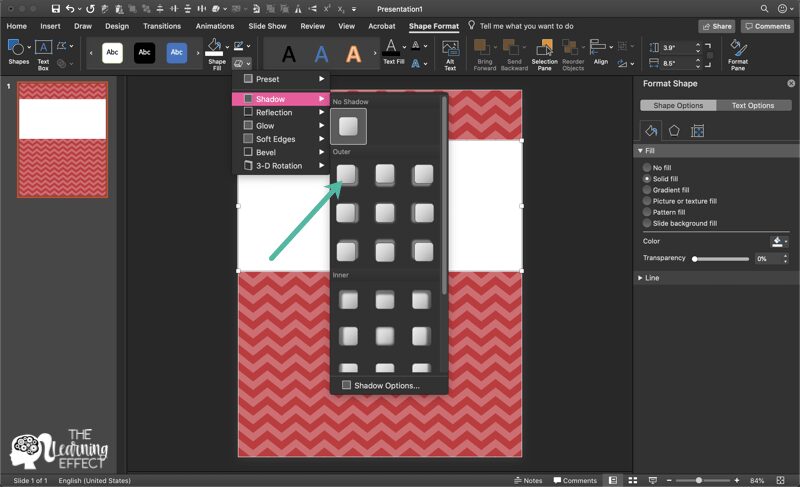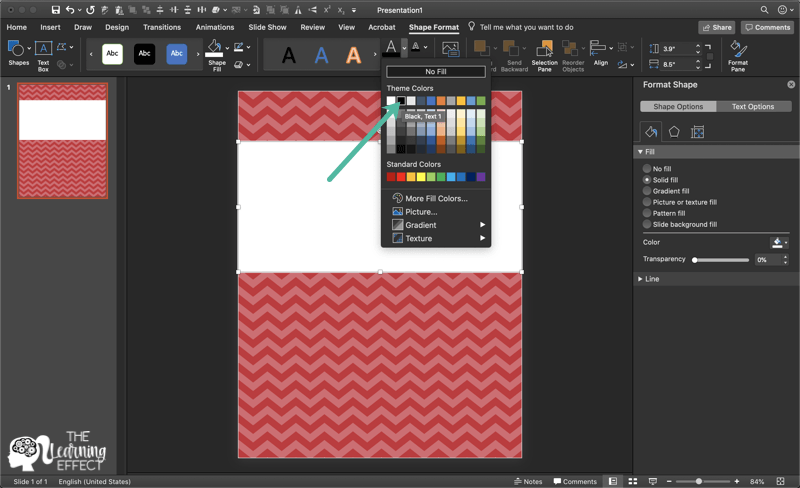 To center the box on the slide, click on Align (still under the Shape Format tab). Select Align Center.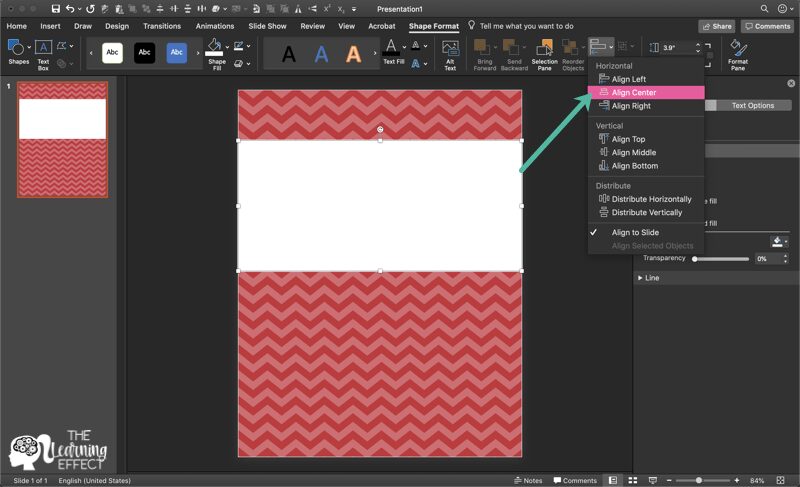 Step 6
Right-click on the box and select Edit Text. Type in whatever you want on the page. You can change the color, size, font, etc. I used the font KAVeryBerrySmoothie from Kaitlynn Albani. The size is 115.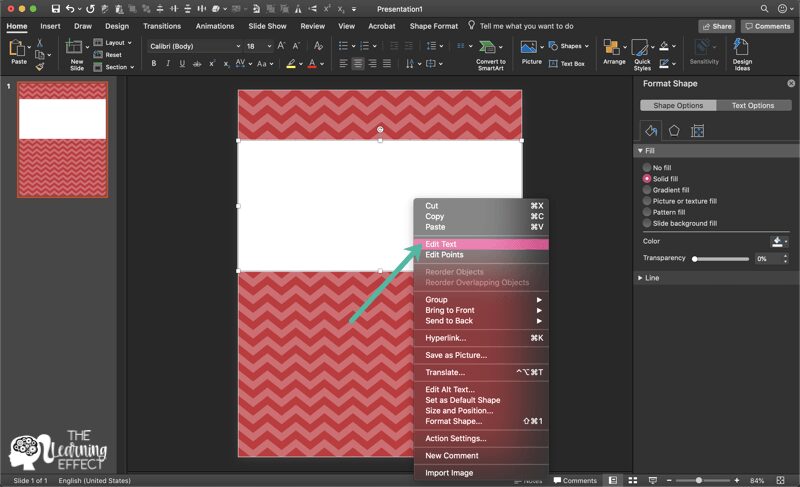 Step 7
If you want your text outlined in white, select the Shape Format tab and then click text outline and select white. You can also add a shadow under text effects to be able to see the outline.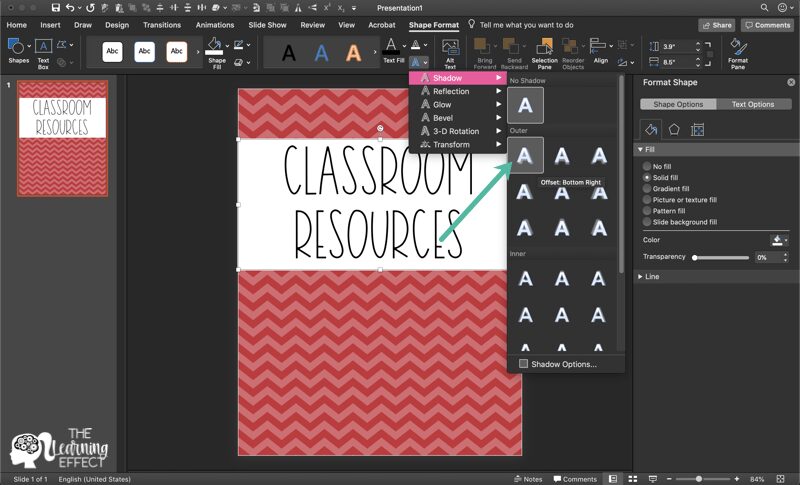 Step 8
When printing on a Mac, click on the Scale to Fit Paper checkbox.
When printing on a PC, click on the Full Page Slides drop-down and make sure Scale to Fit Page and High Quality are selected. If these two are not selected before printing, your page will have a large white border around it, and any shadowing will not print out.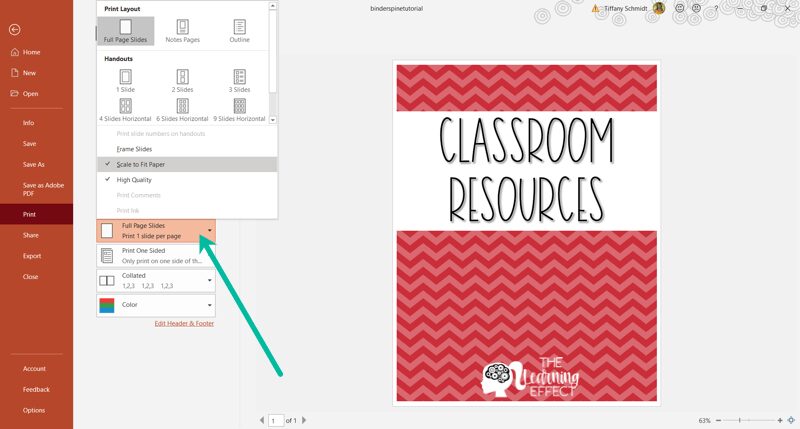 If you're looking to create several binder covers, you can simply create one, then right-click on the slide preview at the left and select Duplicate Slide. Now all you have to do is change the background design (step 3) and the text.
Binder Spines
For the spines, it's pretty much the same directions, but I'll show you the differences. You can even create them in the same file.
Step 1
Add a new blank slide.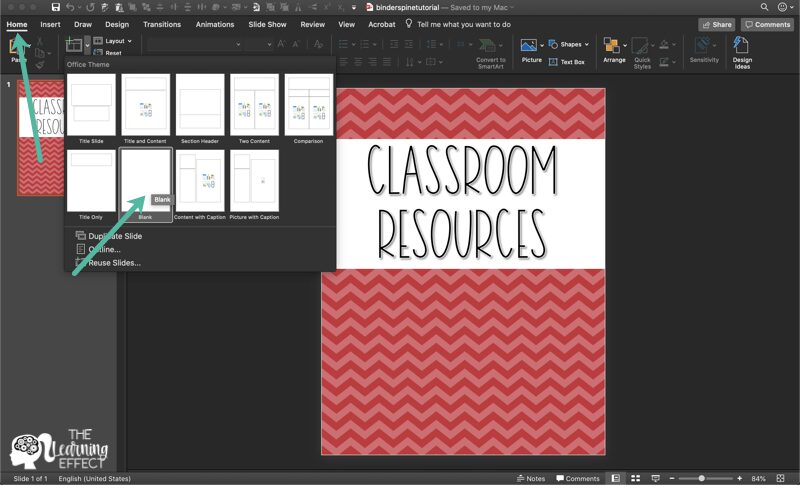 Step 2
Go to the Insert tab and draw a rectangle shape. When selected, click the Shape Format tab and make sure the dimensions (on the right side) are 11″ high and 0.9″ wide. (0.9″ wide fits a 1-inch binder spine perfectly. Whatever size you're using, choose 0.1″ less than the size for the width.)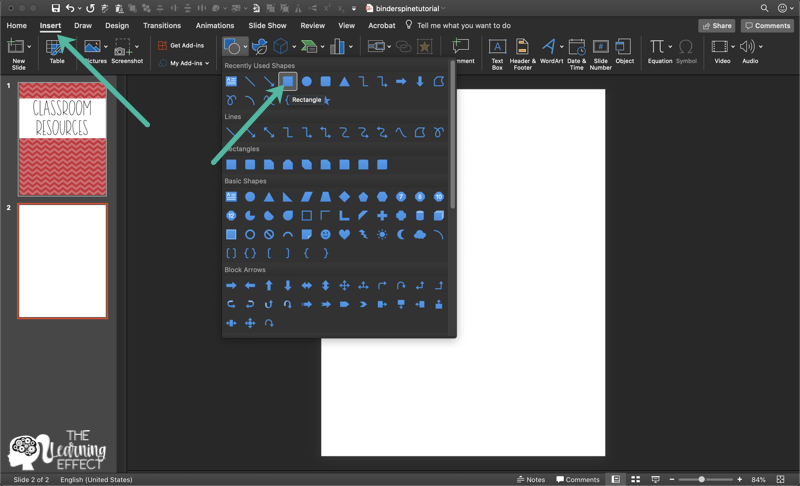 Step 3
Select Align, then Align Middle.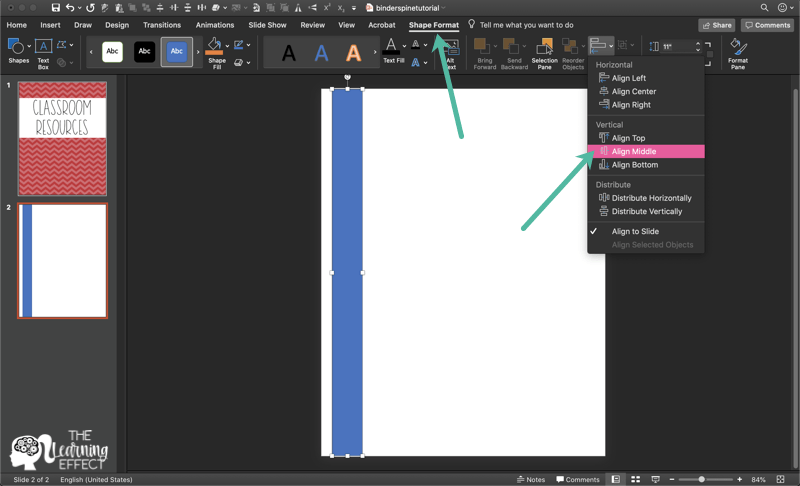 Step 4
Still in the Shape Format tab, click Shape Fill and select Picture. I chose to keep the same image as my binder cover for the fill. You could also just use a solid color if you want. If you're using a light color, add an outline to your shape. I usually pick a light gray or black.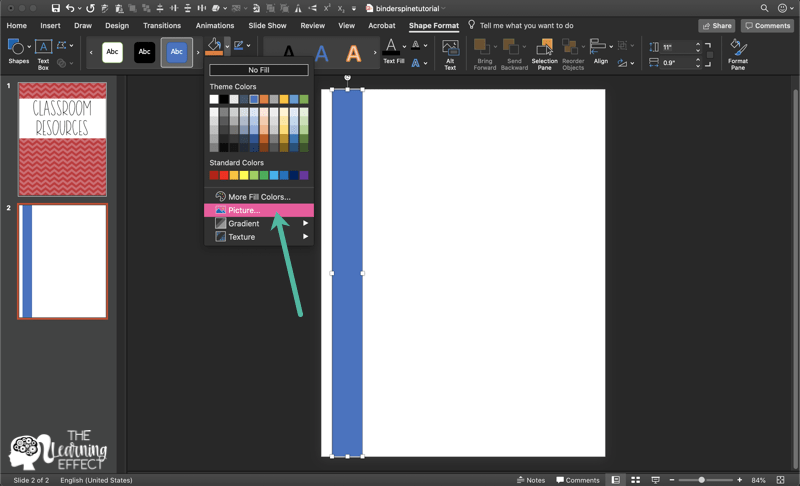 Right-click the shape and select Format Picture. Click the paint can in the sidebar that opens on the right and select Fill.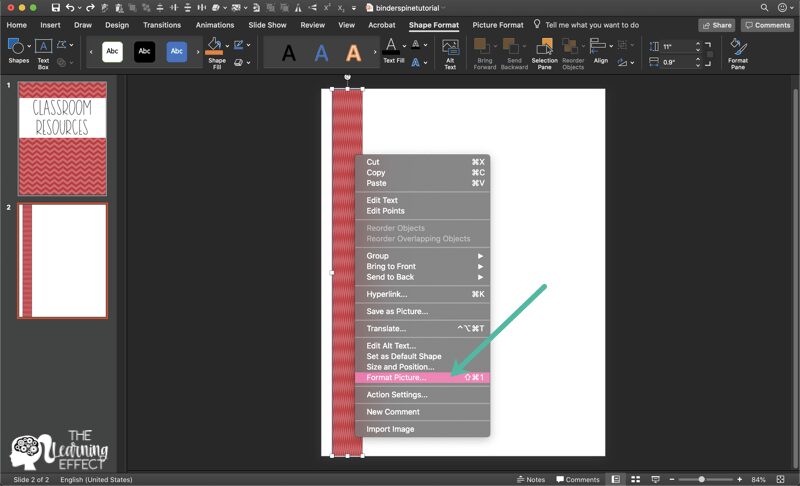 Click tile picture as texture if it looks smushed. You can change the Transparency in the sidebar to 50% (or any other percentage) so the text is easier to read once you type on top of it. Completely up to you!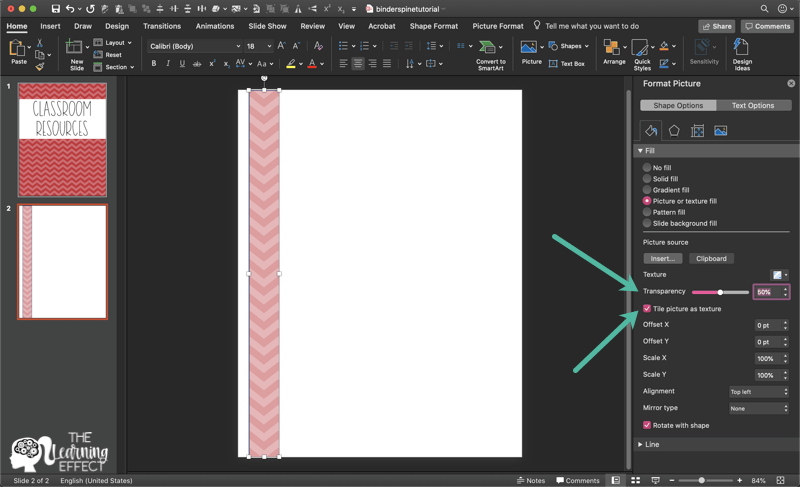 Step 5
Right-click on the box again, and select Edit Text. Type in whatever you want on it. Again, you can change the font, size, colors, shadows, outlines, etc. the way I showed you above.
You will need to rotate the text so it goes vertically. Under the Home tab select text direction, then rotate all text 270 degrees.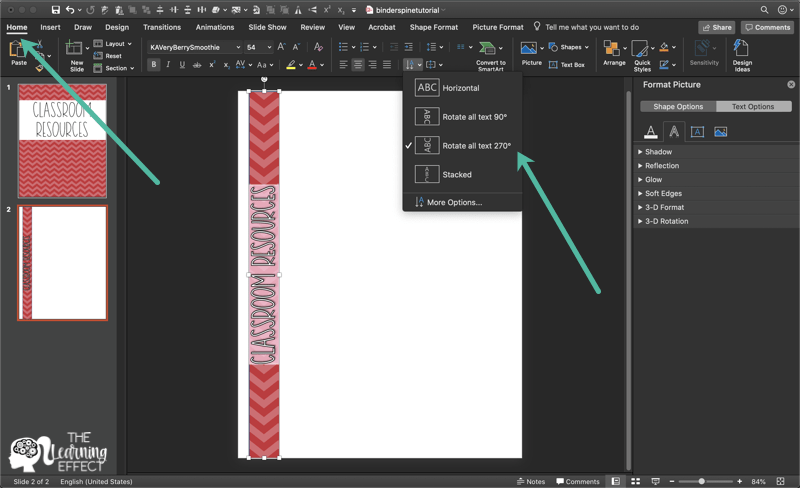 My Supplies
My favorite binders are Avery Durable 1″ Binders with Slant Rings.
I always print my spines on cardstock, so they're easier to insert into the side of the binder.
Looking for a Ready to Customize Set of Binder Covers & Spines?
Editable Binder Covers and Spines
Get all of your copies, paperwork, and classroom paper piles organized once and for all. This Binder Covers and Spines resource contains over 350 different designs for you to choose from! You'll never get bored of your binder covers again – just easily switch to a new theme when you're ready!
*As an Amazon Associate, I earn from qualifying purchases through affiliate links.
Links last updated 1/7/2020