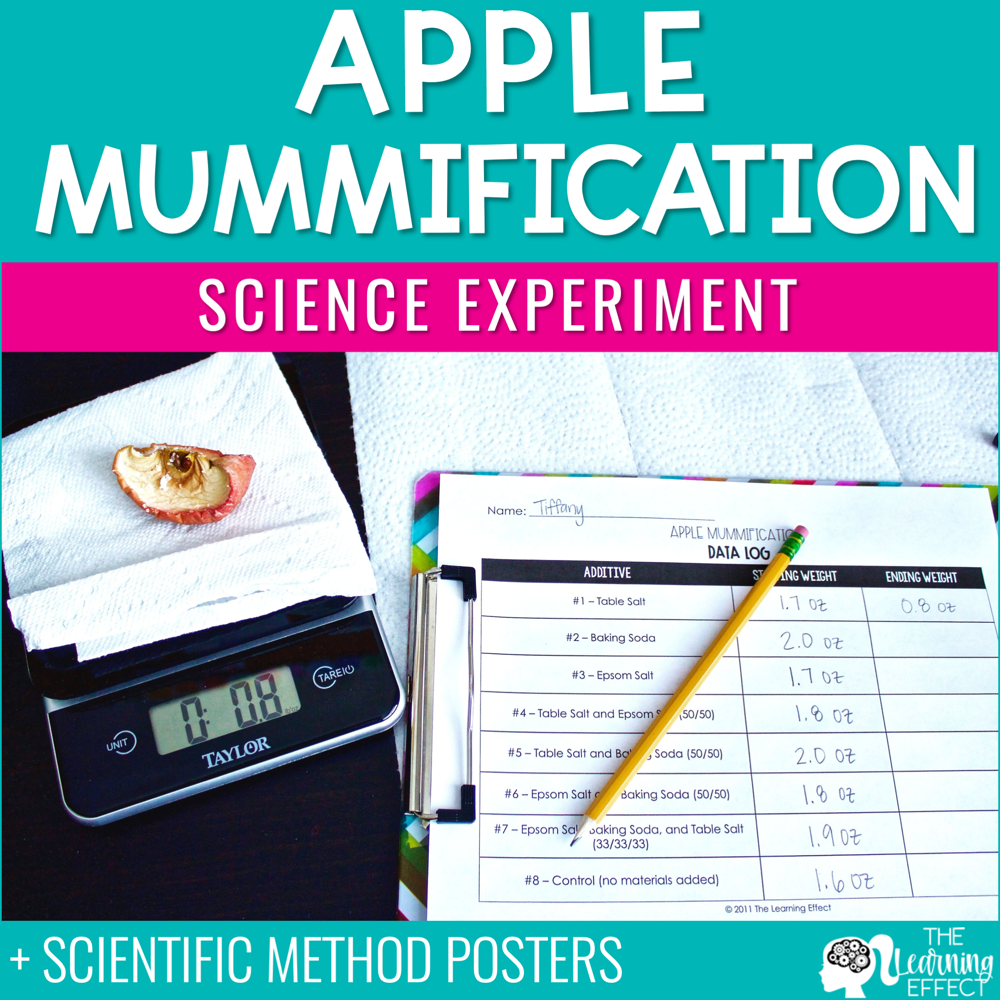 Apple Experiment
268400
Product Details
This science experiment investigates which material best mummifies a piece of apple after one week. A perfect tie between science and social studies, apple mummification is an experiment that is fun for all ages! Great for a study on Ancient Egypt or mummies.
THIS RESOURCE INCLUDES
Materials list
Instructions for the experiment with pictures
Photos of experiment results
Student worksheet for recording data
Student worksheet with the steps of the scientific method
Scientific method posters (7 pages, color only)
SUPPLIES NEEDED
2 apples
Table salt
Baking soda
Epsom salt
Knife to cut the apples
Permanent marker
Paper plate(s)
Measuring cups
8 transparent cups - transparent works best because you can make sure that the materials are completely covering the apples
Small bowl for mixing materials prior to adding to cups (optional)
A scale (food or postal) to weigh the apples before and after the experiment
FILE FORMAT
PDF: This resource requires Adobe Reader (free software) to access and is NOT editable in any way. You will not be able to manipulate the content inside.
---
Please ask ALL questions before purchasing.
Copyright © Tiffany Schmidt (The Learning Effect)
All rights reserved by author.
Permission to copy for single classroom use only.
Please purchase additional licenses at a discounted rate for additional users.
Intended for classroom and personal use only.
Save this product for later
Subscribe today and save on your purchase!
Click to add text or drag and drop element from right hand panel