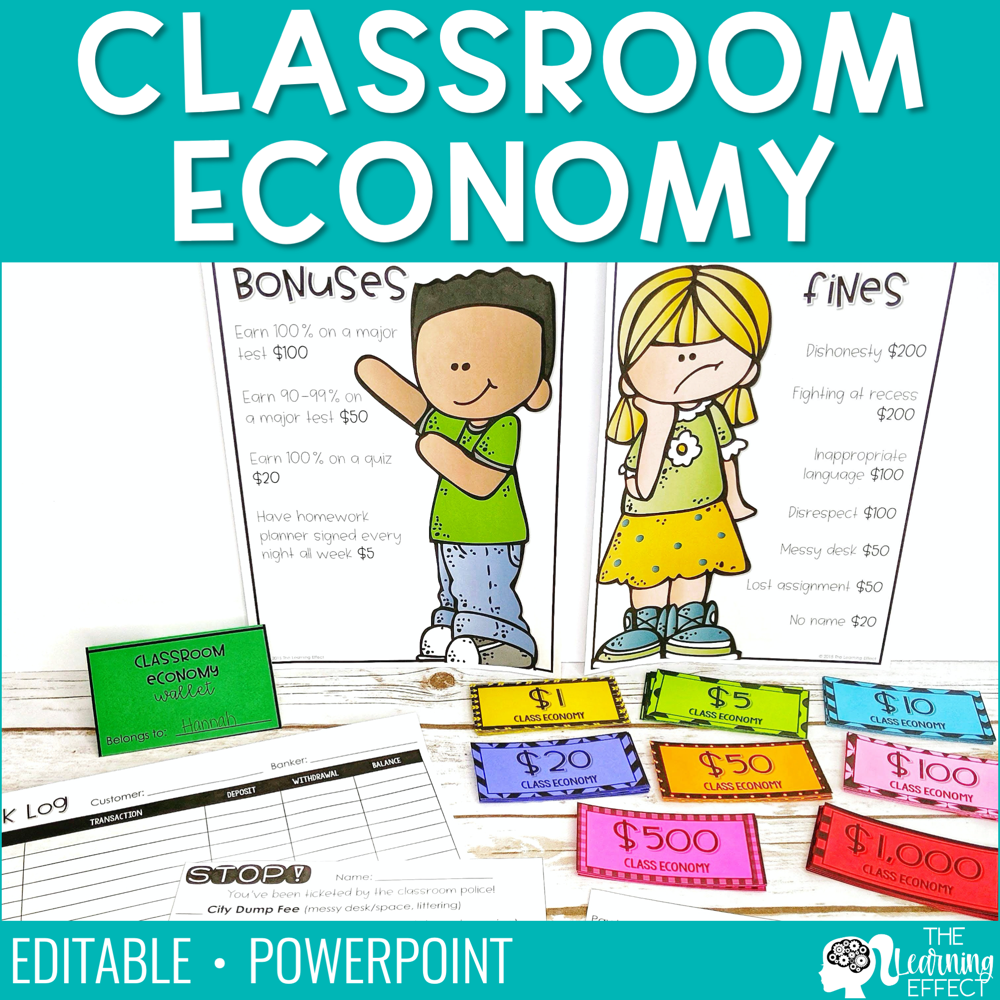 Classroom Economy | Editable
2028511
Product Details
Start a Classroom Economy and teach your students financial responsibility! This resource has everything you need to get started in your classroom, with printer-friendly pages, teacher tips, and photo examples. Editable pages allow you to customize the classroom economy to best fit your needs.
THIS RESOURCE INCLUDES
Teacher tips and photo examples throughout the resource
Class money denominations, including $1, $5, $10, $20, $50, $100, $500, $1,000 (editable, 2 options - black/white or color)
Student checks (prints three to a page)
Student wallets (3 options)
Bank log (3 options)
Moneybox divider tabs (editable, 3 options - black/white or color)
Bonuses, Fines, and Tickets (editable, 2 options for Bonuses & Fines - with/without clipart)
Tips and ideas for implementation
FILE FORMAT
PowerPoint: This resource requires PowerPoint software installed on a PC or Mac to access. It has been tested with other presentation software.
---
Please ask ALL questions before purchasing.
Copyright © Tiffany Schmidt (The Learning Effect)
All rights reserved by author.
Permission to copy for single classroom use only.
Please purchase additional licenses at a discounted rate for additional users.
Intended for classroom and personal use only.
Save this product for later
Subscribe today and save on your purchase!
Click to add text or drag and drop element from right hand panel