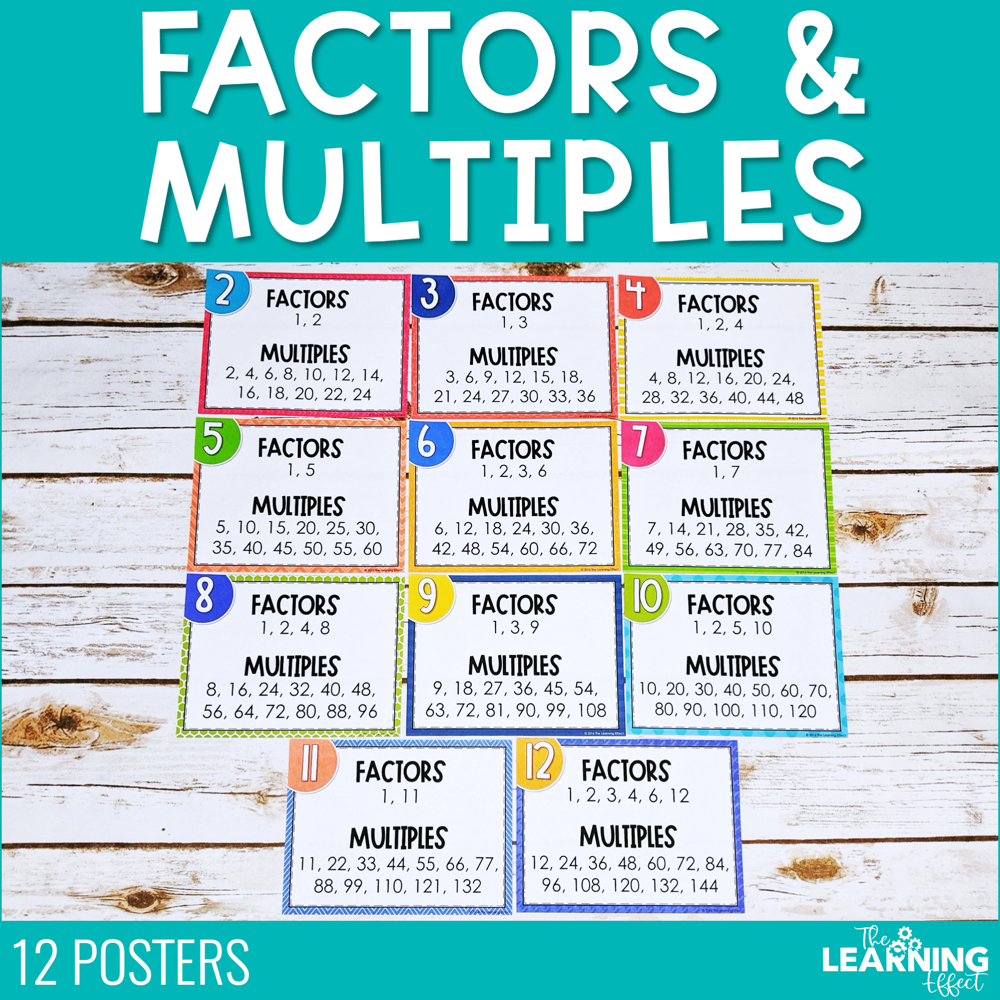 Factors and Multiples Posters
SKU 607991
Product Details
Learning factors and multiples is a breeze with these posters hanging in your classroom for student reference. These posters are beneficial for students learning multiplication, greatest common factor, and least common multiple. My 4th grade students had their factors and multiples down in no time using these posters to choral read from daily.
THIS RESOURCE INCLUDES
Factors and Multiples header
Posters with factors for 2-12 and the first 12 multiples of each number
Vocabulary cards for the words factors, multiples, and fact family
Black and white ink-saving version of all pages
Printable cheat sheet for student notebooks or studying (prints two on a page)
FILE FORMAT
PDF: This resource requires Adobe Reader (free software) to access and is NOT editable in any way. You will not be able to manipulate the content inside.
---
Please ask ALL questions before purchasing.
Copyright © Tiffany Schmidt (The Learning Effect)
All rights reserved by author.
Permission to copy for single classroom use only.
Please purchase additional licenses at a discounted rate for additional users.
Intended for classroom and personal use only.
Save this product for later
Ask a Question