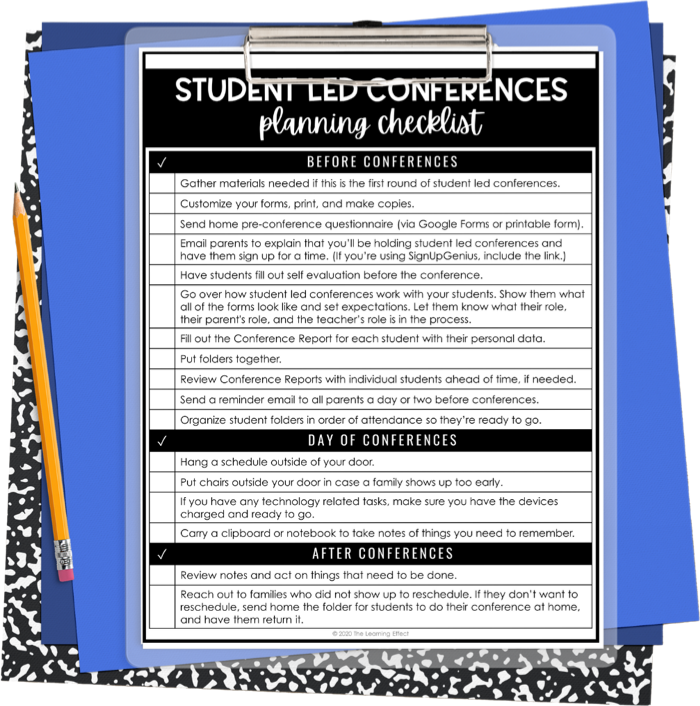 I'm so excited for you! 🎉
Thank you so much for joining me and signing up to get the Student Led Conferences Planning Guide. The PDF includes four pages that will help you get started with student led conferences in your classroom.
There's an email on its way to your inbox right now – just confirm your subscription and download your FREE planning guide!
No email? Be sure to check your spam folder.
In addition to the planning guide that is waiting in your inbox, you may find these blog posts about student led conferences helpful: