Last week I finally finished up all the updates on my teacher planner. After taking a mental break from the thought of school, I customized my own planner and put it together. I absolutely love every bit of it and can't wait to start planning with my team this week. Take a look!

I changed it for the next school year and bought a whole new Arc notebook to put it all together. The Martha Stewart cover I've been using for the last two years got dirty very easily.
The cover is from Staples. It's called M by Staples Arc and is purple leather. I chose to go with this rather than having my files bound. I love that I can add/remove pages at any time and reuse this notebook base every year. To use the Arc disc system, you need the hole punch. It's cheaper on Amazon than it is at Staples. I also upgraded the disc size so that I could add more to my planner. The chevron notebook band is also from Staples and is Arc brand, but I can't find it on their website to link to it. It came in a 2-pack.
I did print all of the pages myself. I purchased 32 lb. paper to print on. It holds better and prints better. I don't have to worry about bleed-through with this paper – for printer ink or pens. I also found that when writing on 32 lb. paper with a pencil, it erases a lot better than on regular paper.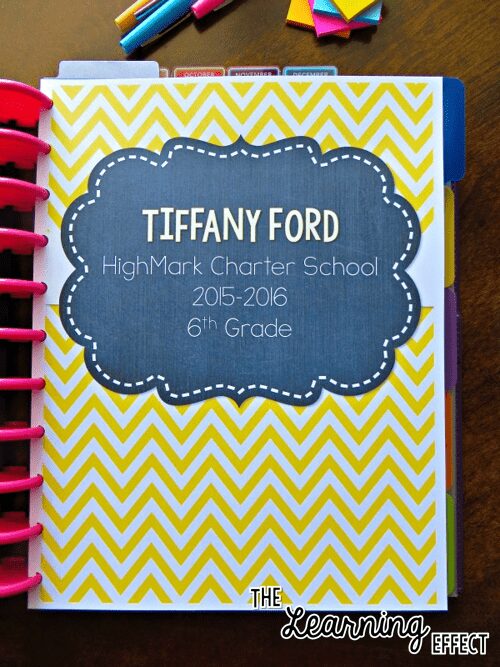 The divider tabs are also from Staples and Arc Discbound system. I will use my label maker with clear tape to label the tabs.
The monthly tabs are from The Container Store (though I can't find them on their website). They are also available on Amazon.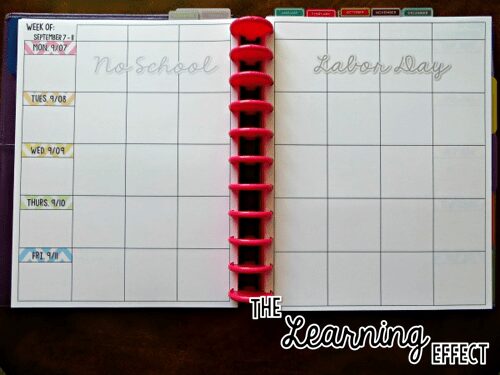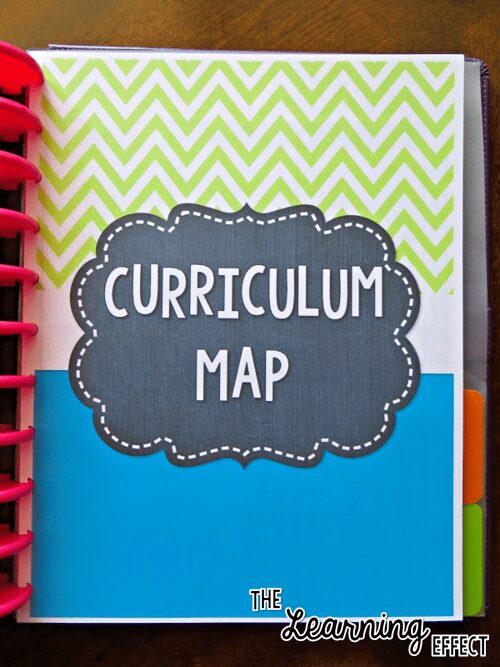 I still have 2 tabs left, which I will use for resources (DIBELS info, reading levels, etc.) and class checklists (homework passes, student of the month, ClassDojo points, etc.).
Want to create your own teacher planner? Check out my planner in my shop!
* As an Amazon Associate, I earn from qualifying purchases through affiliate links.
Links last updated 1/5/2020