Student-Centered Teaching to Ignite the Learning Effect
Join thousands of upper elementary teachers who are fueling student engagement to ignite growth through purposeful planning and meaningful learning experiences.
Grab a cup of coffee and your rainbow pens,

and let's get to work!
Classroom Management
Managing student behavior and expectations can be tricky in upper elementary. Learn tricks and find tools to help you connect with students and have your best year yet.
For the Teacher
Teachers wear so many hats!
Calm some of the chaos with actionable tips, tools, and resources for lesson planning, classroom organization, productivity, and more.
Student Led Conferences
Change the way you do conferences forever. Get your students invested in the process, hold them accountable for their learning progress and behavior, and increase parent attendance.
Math
All students can learn to love math. Fuel student engagement with hands-on activities, collaborative games, and rigorous practice that will leave them asking for more.
Science
Take your science lessons to new heights! Increase content retention by integrating hands-on projects, activities, and research that get your students' wheels turning.
Technology
Google, tech devices, interactive websites, Boom Cards…the list goes on. Find tutorials, resources, lists, ideas for new ways to utilize tech, and more.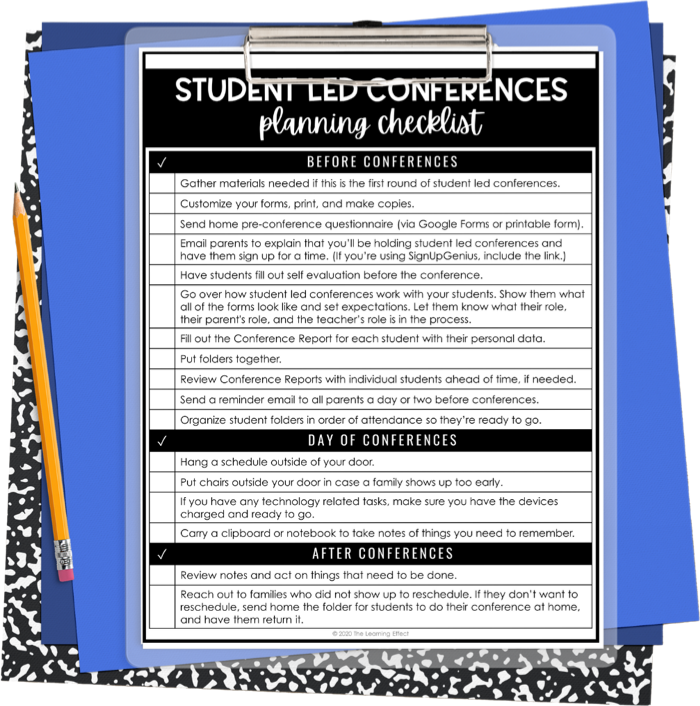 What Teachers Are Saying About Our Resources
This is great and very adaptable. I am so interested in student-led conferences and this is a great starting point. It provides step-by-step information on exactly how to run student-led conferences. This can even be adapted to traditional parent-teacher conferences. Thank you!
Michelle H.
5th Grade Teacher
My students love these certificates. We did midyear awards, and now my students are working towards specific certificates for the end of the year. There are so many already formatted, but I love the fact that I can edit them for those unusual/unique students and situations. Can't wait until the end of the year!
Jennifer S.
3rd Grade Teacher
I copied this resource on a bunch of different colors and sent home positive notes to students who did exceptional work or showed exceptional behavior or were leaders in the classroom. In turn, this helped me significantly improve classroom behavior management!
Jessica L.
4th Grade Teacher
I'm Tiffany! I am a toddler momma, educator, and tech-lover. I believe that the teacher is the fuel that ignites the learning effect within students. With the right resources to inspire and engage your students, they can be motivated, high achievers in the classroom.