Every school year, no matter what grade I was teaching, I sent home weekly class newsletters. I firmly believe that communication between school and home is essential when building a bond between the two. Even if you have parents who don't bother to read it, there are more who take the time to read it and appreciate your effort in keeping them in the loop! It's also a great way to cover your bases when there are parents who say they "had no idea about XYZ."
#1 Print & Send Home
The easiest way to ensure all families get your newsletters is by printing them out and sending them home in a weekly folder. Not all parents have reliable internet or email, so digital may not work for everyone. Printing a physical newsletter is always a good option for those who need a paper copy.
#2 Post on Your Class Website
If you save your newsletter as an image or PDF, you can post it on your class website. This is a great way to keep an archive of past newsletters if you have parents who claim that you never told them XYZ. If you have a blog on your website, you can share each newsletter as a blog post or link to the PDF files on a newsletter page.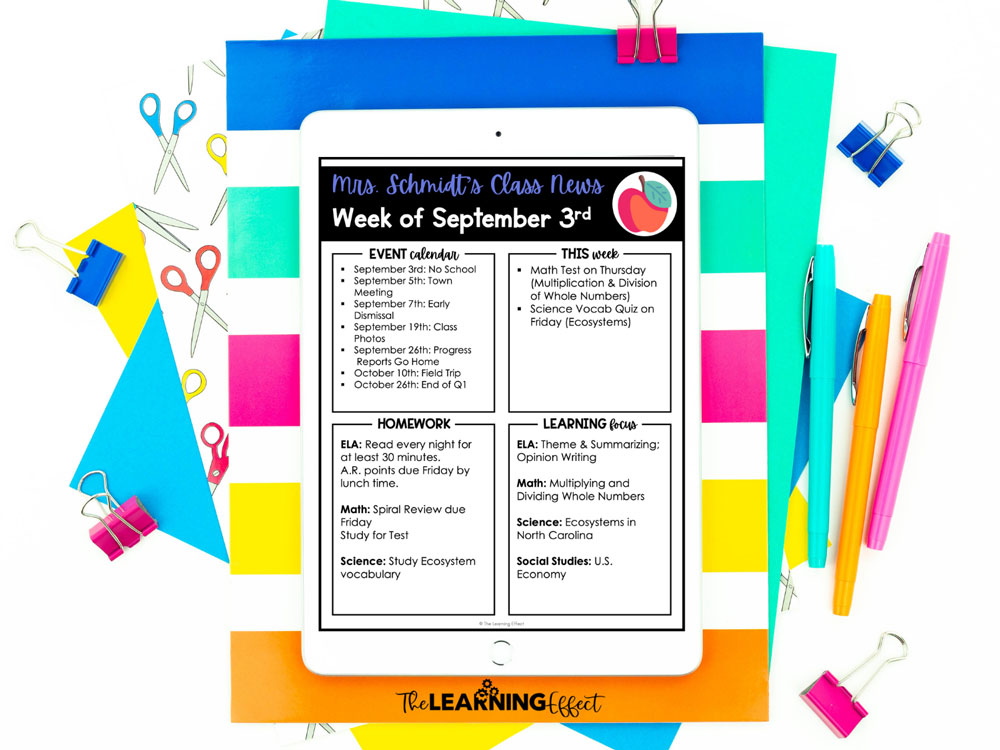 #3 Share Class Photos
If you can take photos of your students and share them with parents, an easy way to do this without sending individual photos is to add them to your newsletter. Parents love to see what's going on in the classroom, so this is a great way to add content to your newsletter and get parents to want to take a look.
#4 Email to Parents
Writing out an email newsletter with the same consistent format is a great way to ensure parents get your updates. Paper newsletters may not always make it home with a student if they're prone to losing things. As long as you know that a parent can receive your emails and their email address is valid, they will receive your communication.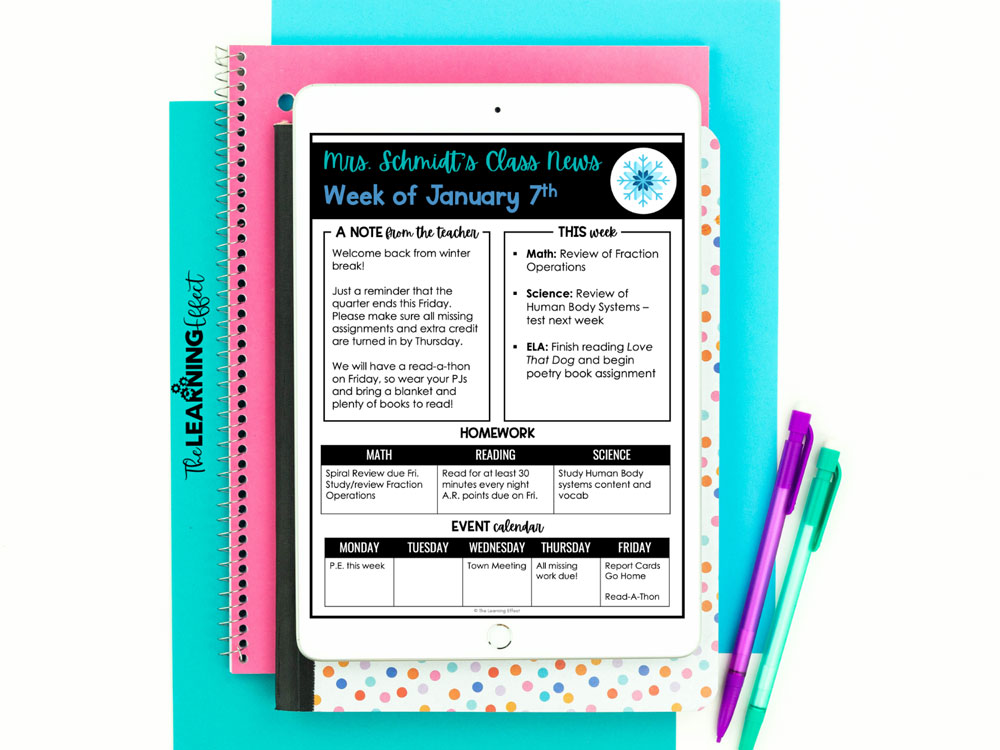 #5 Have Students Help Create Them
Upper elementary students can easily help create class newsletters when using Google Slides! I've had students collaborate on special newsletters this way, such as after a holiday party, before a fun class event that we want to tell parents about, or after a field trip. When students are involved in creating the newsletter, parents are even more invested in reading it!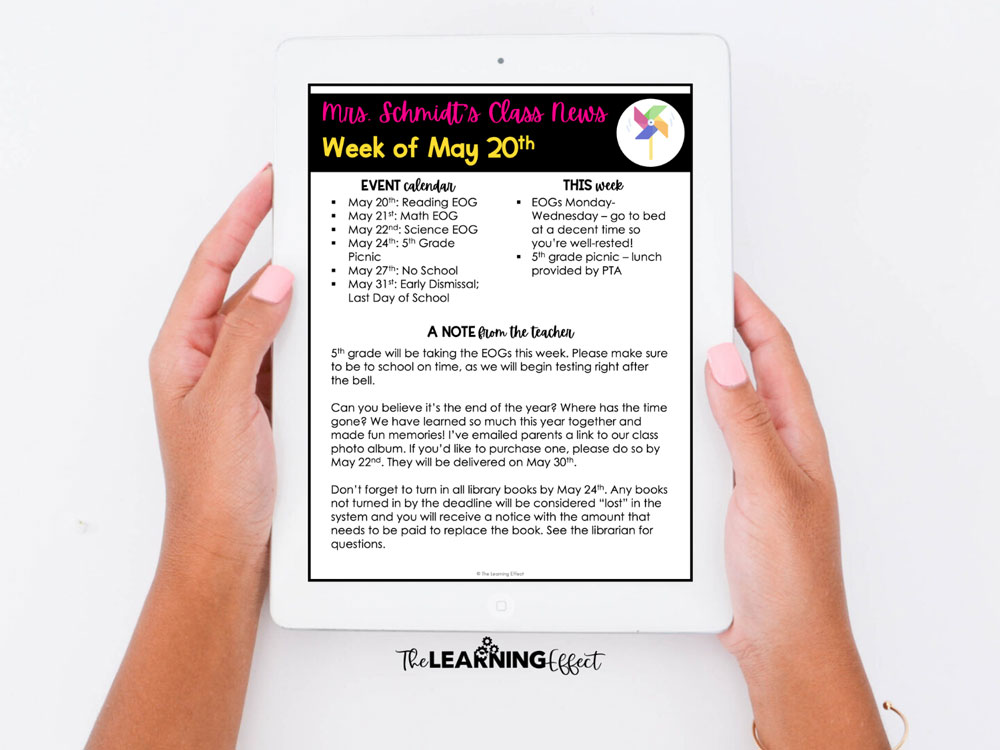 Are You Ready To Get Started With Class Newsletters?
Class newsletters don't have to be a bore or a pain for the teacher. Using templates is an easy way to create newsletters, and it makes the whole process a lot faster. I've created class newsletter templates that are editable and contain 170 themes to choose from! A PowerPoint and Google Slides file is included, so you can easily create newsletters parents look forward to receiving!