Fractions can be fun when you have the resources to teach the content effectively. Upper elementary students learning about fractions – from the basics to operations with fractions – can benefit from a variety of ways to learn about fractions. Save the worksheets for homework and find new ways to teach fractions in your classroom with this list of 70+ fraction resources!
I've used all of the following resources, videos, books, etc. in my own classroom.
Blog Posts
Videos
First of all, I like to use VideoLink to link to all of the videos I use in the classroom. It ensures I don't have any ads popping up before or during the video I'm showing – and it takes away the comments and other videos that come up on the sidebar.
Manipulatives on Amazon
Picture Books on Amazon
*As an Amazon Associate, I earn from qualifying purchases through affiliate links.
Instructional Resources
Online Games
Apps
Student Practice Online
My Favorite Fraction Resources
Grab a FREE Math Mystery Pictures Activity to Try with Your Students
Practice adding, subtracting, multiplying, and dividing fractions in a fun, engaging way with this solve and color worksheet and mystery pixel art for Google Sheets.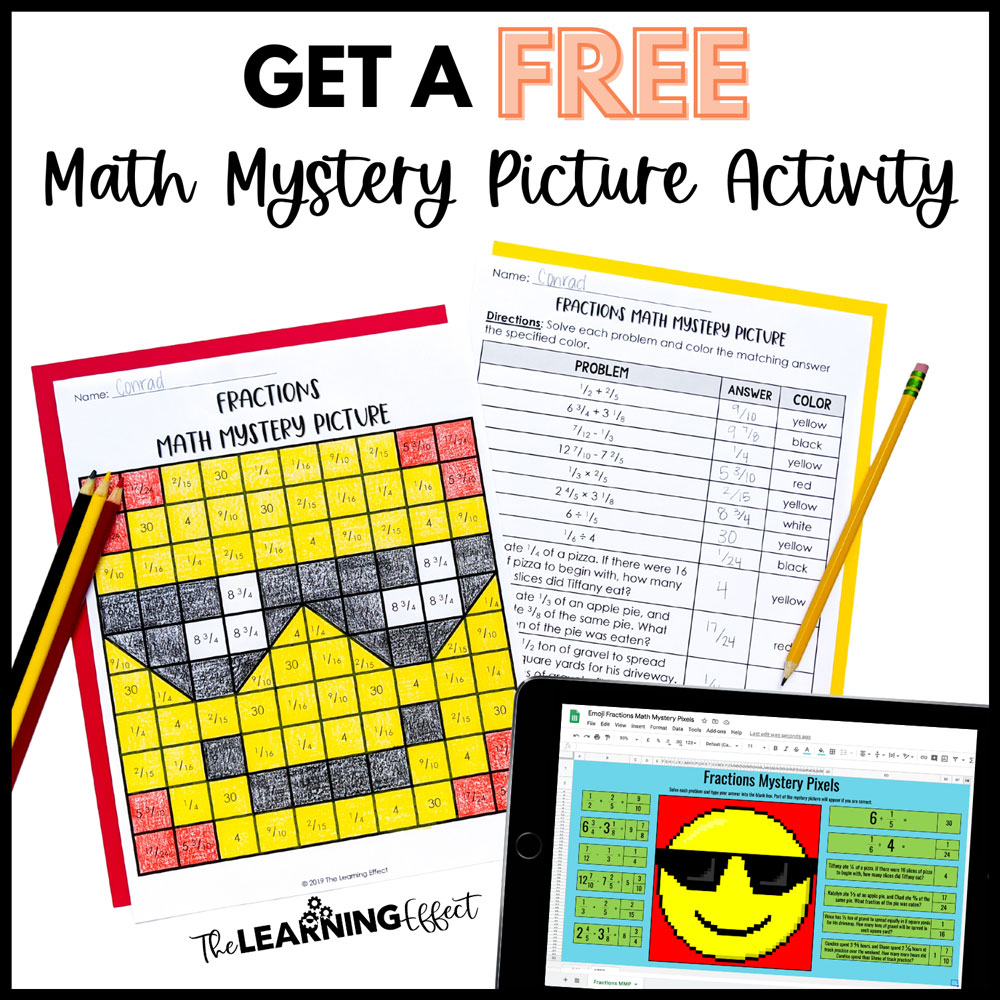 Links last updated on 10.17.2023