Heat transfer is a fairly simple topic to teach in science. There aren't many vocabulary words to learn and the content isn't complicated. It generally only took me a week to finish this unit, but that didn't mean that it would be any less engaging! These 3 activities are student favorites and will go beyond reading an article about heat transfer. Have your students apply what they've learned!
#1 Create a Comic
Students can create a comic strip using vocabulary. This engaging activity allows students to be creative and show what they've learned.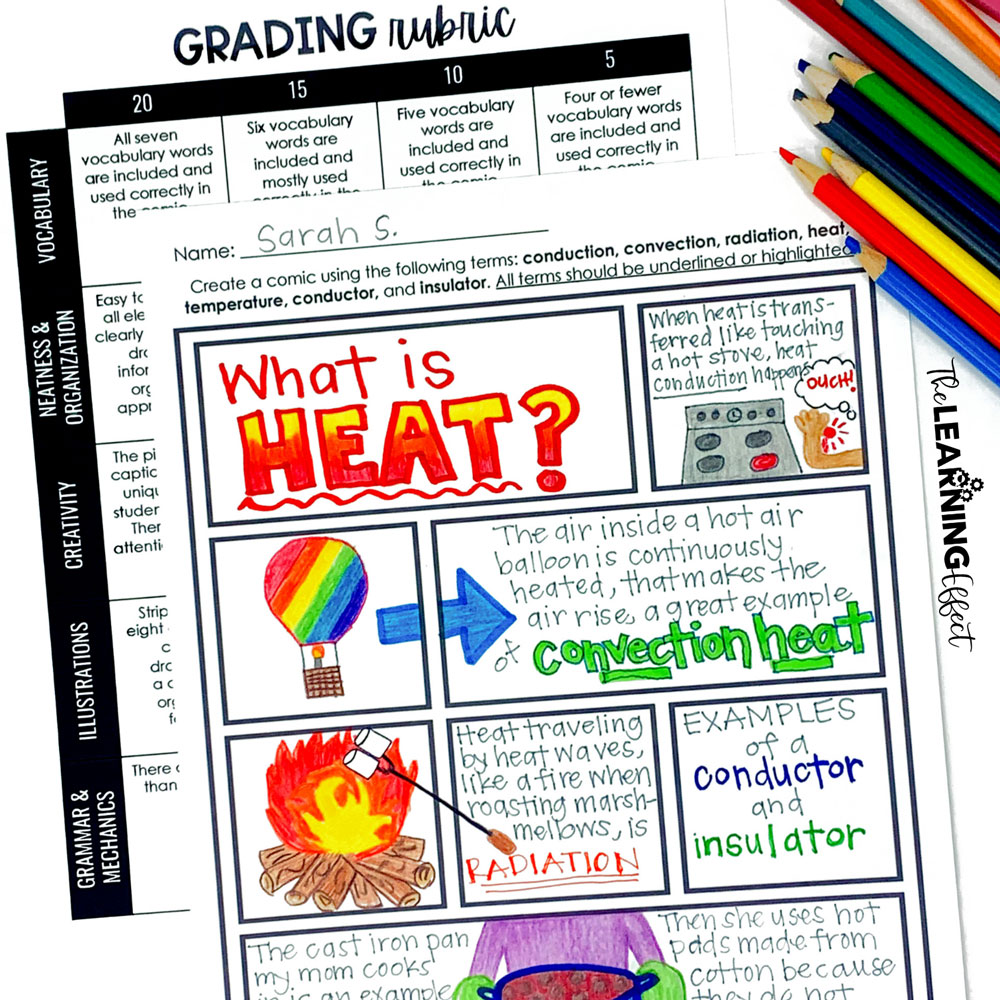 #2 Kahoot! Quiz
Get out your devices – it's time to play Kahoot!
Kahoot! is a free game-based learning platform that is perfect for the classroom when you have enough devices for all students or when students can pair up. This was one of my favorite ways to review with students before state testing.
Click here to play the Kahoot! Heat Transfer quiz I created. If you want to save it to your library or edit it, you can duplicate it.
#3 Sort Examples of Heat Transfer
This hands-on sorting activity requires your students to use their knowledge of the three types of heat transfer.
Three activity options are included for easy differentiation — a cut and paste sort, color by type, and a Google Slides™ interactive option that you can assign to students through Google Classroom™.
Heat Transfer Resources
Are you looking for more resources for your science unit? Check out my bundle of resources and save!
What Some Teachers Have Said About These Heat Transfer Resources
Like all of your other resources this one is great too! Thank you so much for helping me bring fun activities into the classroom!

– Nicole (Comic)
A few of these were tricky, which was GREAT. My students worked in groups to figure these out and it was perfect. Thanks!

– Kelsey B. (Sort)
Great slides and guided notes that go along with the slides. It made it so much easier for my students to follow along and stay engaged in the lesson.

– Khao Hlee L. (Lesson and Notes)
SHOP THIS POST
This heat transfer science bundle includes 4 resources for upper elementary. You get a presentation lesson and notes, vocabulary word wall and quiz, sort activity, and comic activity.
---