Math mystery pictures are an engaging activity for students of any age. Add in skill practice, and your students can have fun while learning!
I started creating math mystery picture activities when I was teaching 5th grade. As holidays approached, I no longer wanted to create themed centers and spend hours prepping. I needed an activity that gave students rigorous practice but also had an engaging element added in. While upper elementary students may play it cool, they're still kids and want to celebrate fun holidays at school.
Because the activities are so time-consuming to create, I decided to make them seasonally and for holidays. They became a treat for students that they begged for more of. By spring, students were asking for past holiday sheets because they liked them so much. And I was okay with it because it was great practice for testing!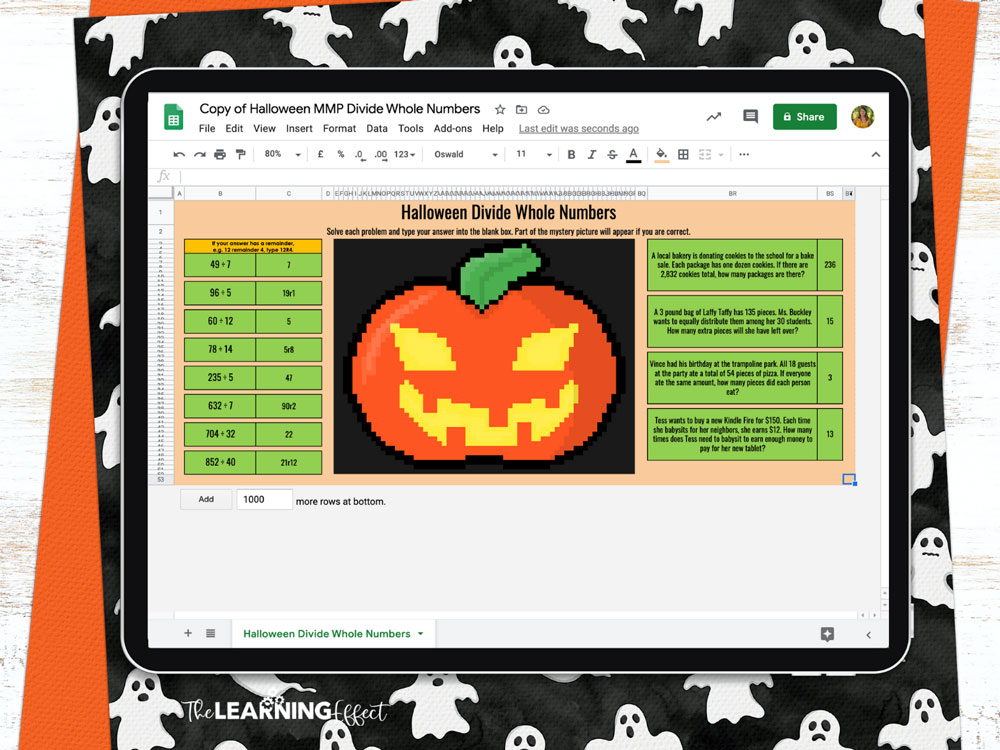 Not every teacher is convinced that using math mystery pictures is a good way to practice skills. Some students take too long to finish because they'll solve one problem and do the coloring. Then they solve the next one and doing the coloring. It ends up taking a lot longer than it needs to.
#1 Give students the problem sheet first, then the coloring sheet once they finish
If you have students who are only interested in coloring, it can become a distraction from the skill practice. Give your students the problem sheet first. Once they finish solving all of the problems, they can get the coloring sheet to find the mystery picture. This is a great way for them to self-check their work as well because if they can't find their answer on the coloring sheet, they will need to rework the problem.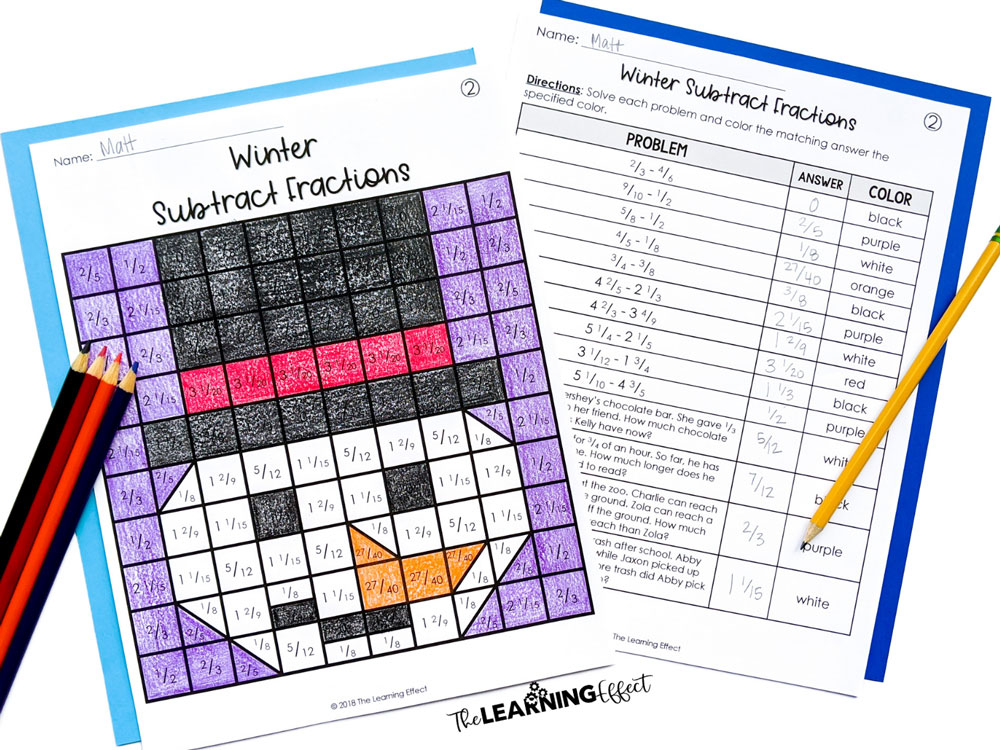 #2 Give students the problem sheet first, then have them input their answers on the digital activity
No time for coloring? If your students have access to technology, have them put their answers into the digital activity after they've solved the problems on the worksheet. As students fill in the correct answers on the Google Sheet activity, the mystery image appears. If they get an answer incorrect, they get instant feedback and will need to try again.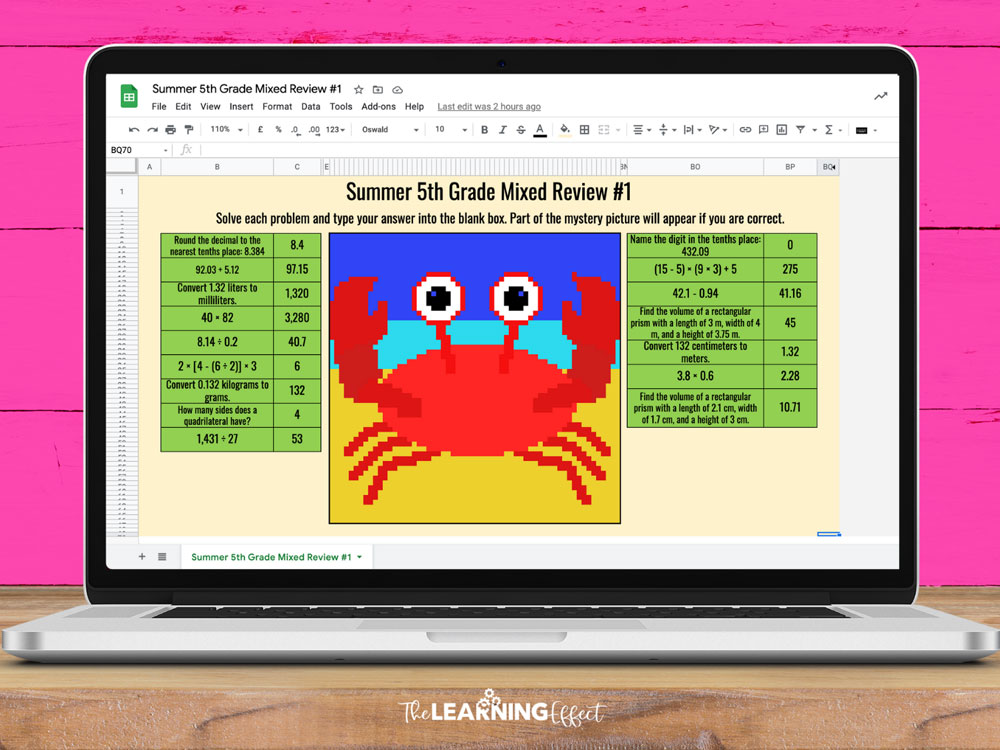 #3 Use these activities on holiday celebration days to keep it educational
There's always the pressure to keep pushing on with the curriculum in upper elementary because of testing. Math mystery pictures are a great way to give students an educational activity on days you celebrate holidays in the classroom.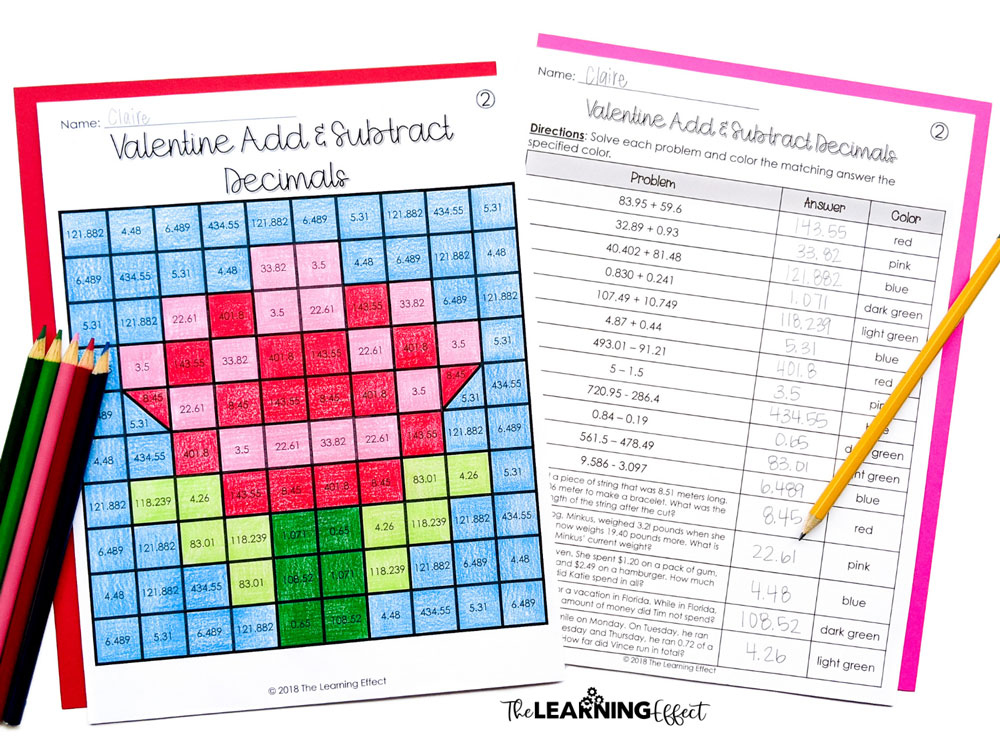 ---
Grab a FREE Math Mystery Pictures Activity to Try with Your Students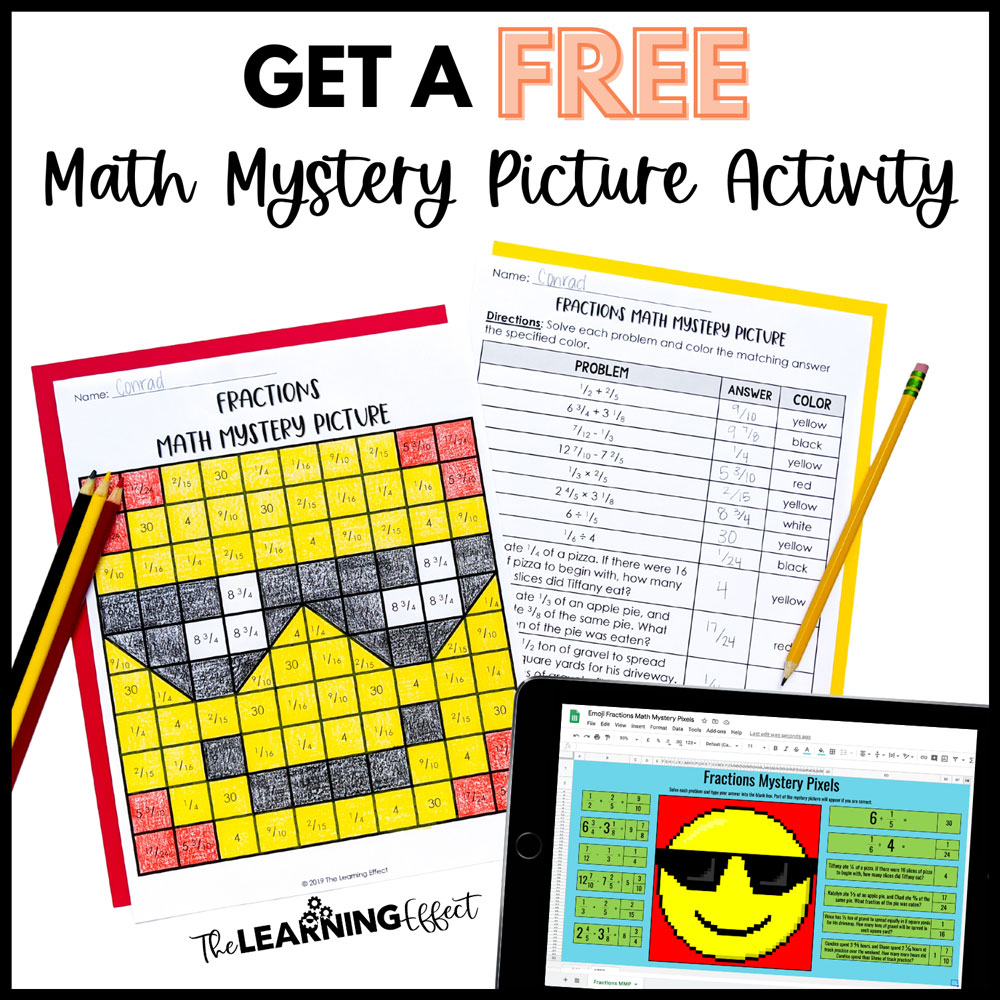 Practice adding, subtracting, multiplying, and dividing fractions in a fun, engaging way with this solve and color worksheet and mystery pixel art for Google Sheets™.
Get these free resources sent right to your inbox!
---
Are you ready to dive into math mystery pictures in your classroom?
SHOP THIS POST
Math Mystery Pictures are a fun, engaging way to incorporate seasons and holidays into your math block. Perfect for 5th and 6th graders, these solve and color worksheets and mystery pixel art for Google Sheets™ cover a variety of math skills throughout the year.
---