The first few years that I was in the classroom, I spent far too much time lesson planning each week. For some reason, I thought the more time I spent planning, the better of a teacher I was becoming.
If you scroll far enough back in my Instagram feed, you'll see photos of my planning supplies spread out at home while I spent an entire day planning.
I was wrong.
Over time, I learned 3 simple ways to save time lesson planning each week. I was no longer the last car in the parking lot or spending my entire Sunday in front of my plan book.
Create a Curriculum Map For Your Year
Having a pacing guide for your year is so important. A curriculum map is not a set-in-stone plan for the year. Things will change because life happens.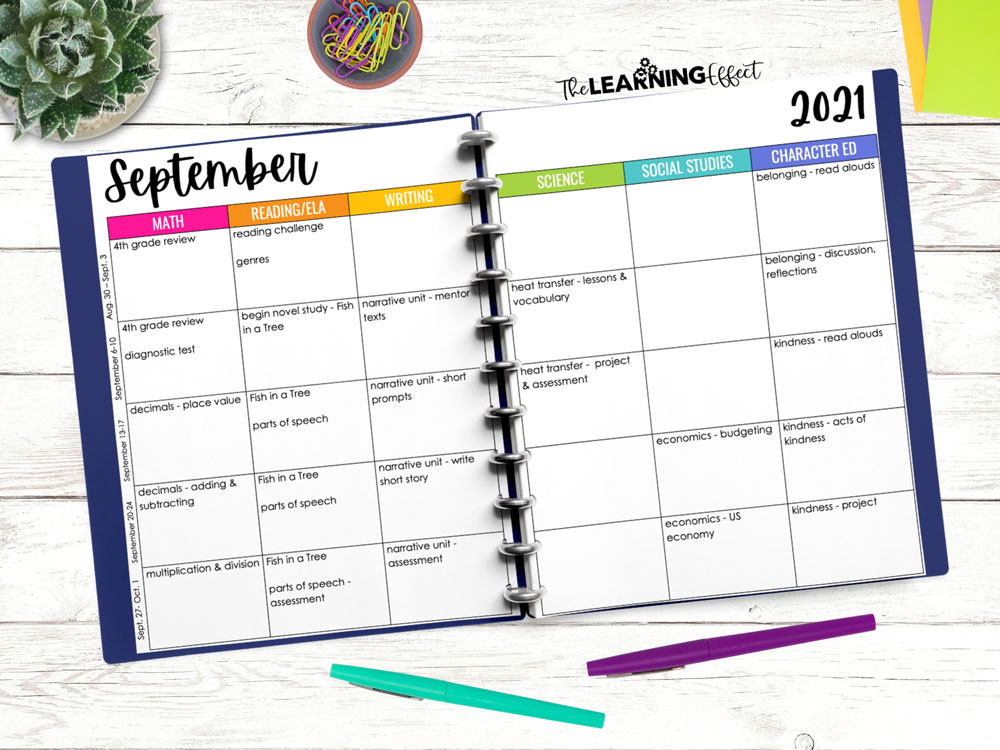 The goal of a curriculum map is to help you see when you'll teach each topic within a subject, where you can integrate across subjects, and how long you'll need to spend teaching each topic so that you can fit everything in before end of grade testing.
Curriculum maps are planned out by months, not days. You don't need to spend hours getting into the nitty-gritty details of every lesson you'll teach. You want to loosely plan the what (topic of study) and when (month or even week of the month). When necessary, you can include the how (e.g., when you're wrapping up a unit and have a project that will take more than one day).
Editable Curriculum Map Templates
Creating a Curriculum Map is essential to pacing your curriculum throughout the school year to ensure you can fit it all in. This pre-dated curriculum map template will make creating your curriculum pacing guide a breeze. The goal of a curriculum map or pacing guide is for big-picture planning.
Know What Resources You Already Have Access To
I can't tell you how many times I finished teaching a unit and realized I didn't use a video, resource, or website. It was a disappointment and I was determined to use it next year, only to forget again.
I created a Google Doc that I listed resources I had access to with the curriculum topics they matched. It wasn't the best way to track things, but it worked.
Now that I use Airtable in both my personal and business life, I would have for sure used it to organize my curriculum resources! Check out the blog post about How to Save Time Planning with Airtable. You can learn how to utilize this FREE program and get organized.
Yes, it's time-consuming upfront to take the time to create a catalog or database of what you already have access to, but it will save you time and money in the long run.
Batch Repetitive Tasks
Think about the repetitive tasks you do each day, week, month, and quarter. Your repetitive task list probably includes planning, making copies, writing weekly parent emails or newsletters, scheduling assignments in Google Classroom, grading, and more.
By writing this list out and knowing what your repetitive tasks are, you will be more productive during your planning time. Teachers have so much on their plates and on their minds that it's easy to forget to do things. Then you end up bogged down with too much to do and as the last one in the parking lot. It doesn't have to be that way.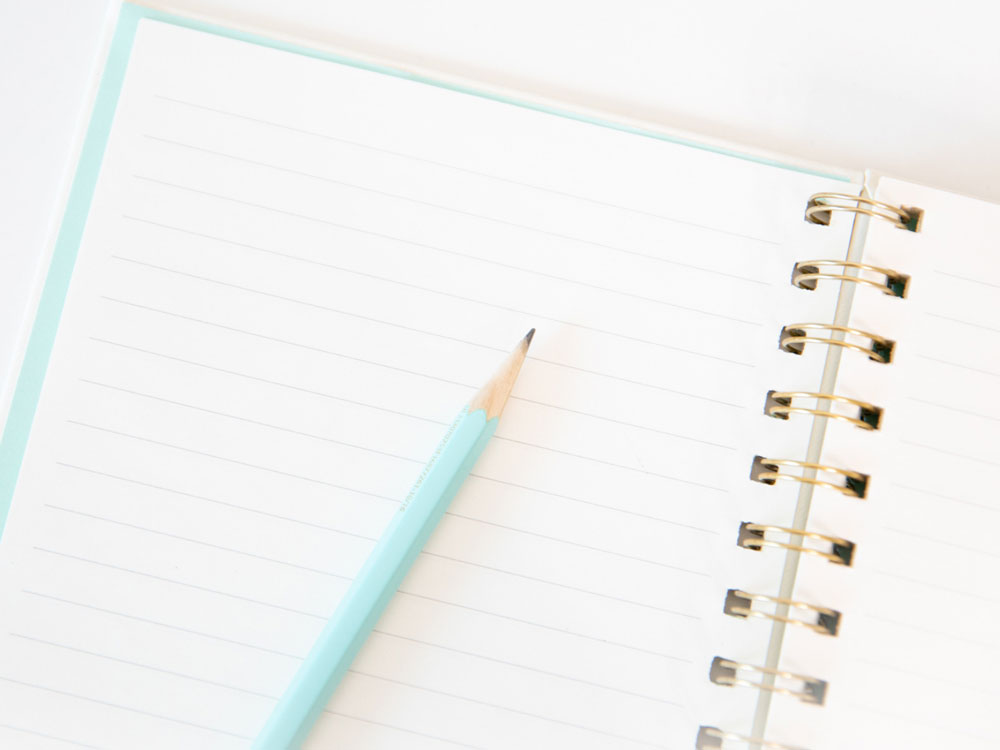 After you sort your list, add those tasks to your calendar or plan book. When you know what you need to do, it makes it easier to prioritize tasks each day.
Here Are Some Ideas of Repetitive Tasks I Had on My List
typing out learning objectives to post
making copies
prepping weekly and monthly task logs for students
writing the agenda out for the week
planning and setting up bulletin boards for units
prepping math centers
monthly book orders
switching out seasonal books
weekly team meetings
monthly staff and committee meetings
quarterly PD days
laminating and cutting task cards
planning and copying homework
making copies of forms that I used daily or weekly
creating anchor charts
prepping small group plans and materials
filling out Friday folder comments, stuffing Friday folders
weekly A.R. point updates
grading assessments
adding grades to PowerSchool
scheduling online assignments in Google Classroom and StudyIsland
writing Friday parent emails
looking at my curriculum map to check pacing
weekly planning
You can save time lesson planning by implementing these three simple tips. The more efficient you can be with your planning, the more free time you'll find to do the things you enjoy outside of your work life.