Have you ever found yourself juggling a dozen tasks in preparation for parent-teacher conferences, wondering if you've covered all the bases? Conferences are important for building strong relationships with parents and ensuring students' success, but the amount of details to manage can be overwhelming.
The key to a stress-free and successful conference experience is simple: a checklist! With so much to cover and organize, having a clear plan in hand is your secret weapon. In this blog post, I'll show you exactly why having a Parent-Teacher Conference Checklist is a game-changer. Let's make conference time as smooth as possible.
Types of Parent-Teacher Conferences
Traditional Parent-Teacher Conferences
Traditional parent-teacher conferences are typically held a few times a year. These conferences involve the teacher and parent coming together to discuss the student's progress, academic performance, and behavior in class. During these meetings, teachers share important information such as grades, test scores, report cards or progress reports, and classroom observations. Parents, in turn, have the opportunity to ask questions, express concerns, and gain insights into their child's classroom experience. While traditional conferences provide valuable face-to-face interaction and a chance for parents to get involved in their child's education, they often follow a structured format led primarily by the teacher, leaving little to no room for the student's voice.
Student Led Conferences
Student led conferences represent a shift in the education landscape. These conferences place the student in the driver's seat. Here, students take on the role of presenters, guiding the conference by sharing their own reflections, achievements, and goals. Student led conferences encourage students to actively participate in their learning journey, fostering a sense of ownership over their academic progress. This format emphasizes student agency, communication skills, and self-reflection, allowing parents to witness firsthand their child's growth and providing a more holistic view of their development. It's a powerful approach that not only strengthens the home-school partnership but also empowers students to take the lead in shaping their educational path.
Parent-Teacher Conference Checklist
A well-organized conference not only benefits you but also creates a positive experience for parents and, most importantly, supports the students' educational journey. To help you breeze through this essential part of the school year, I've put together a checklist. Let's dive into a few parts of it.
Pre-Conference Questionnaire
Before the conferences, consider sending out a pre-conference questionnaire to parents. Ask them about any specific concerns or topics they want to discuss during the conference. This information helps you tailor your time together to address their individual needs and concerns.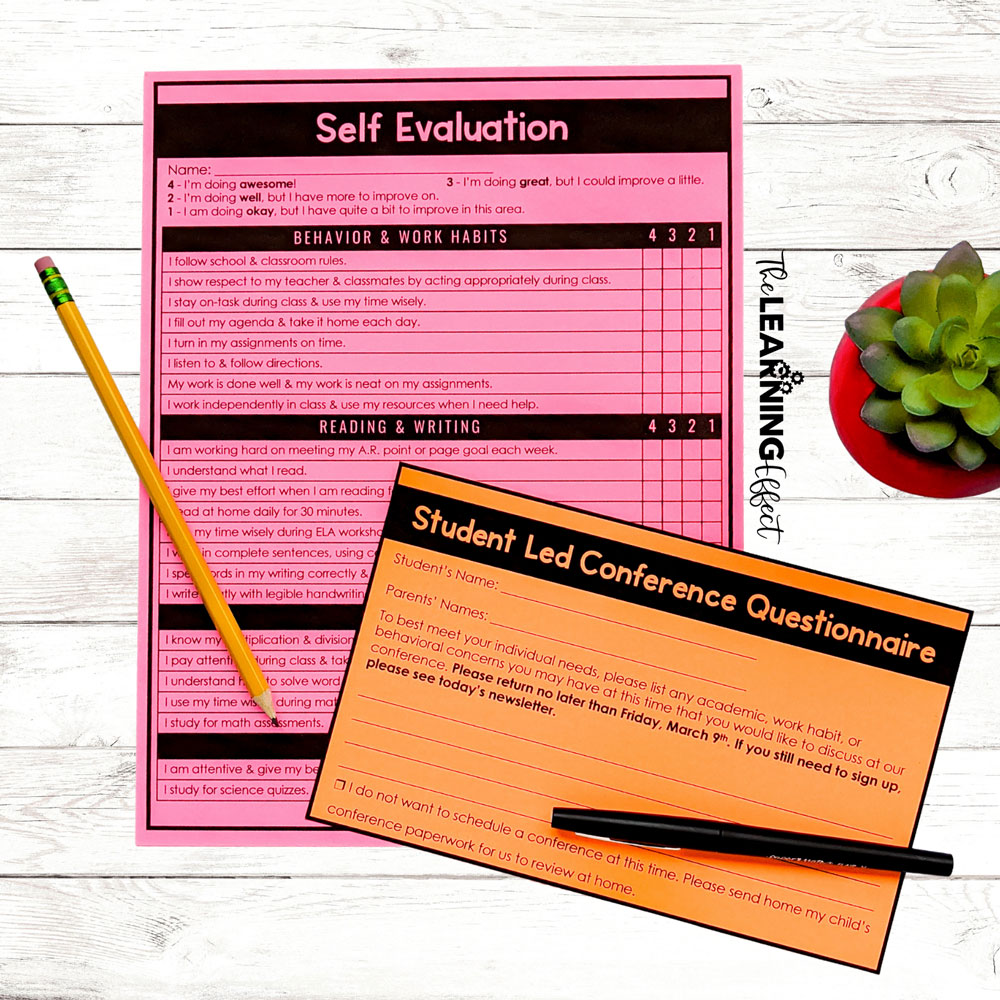 Student Reflection
Encourage your upper elementary students to engage in self-reflection before the conference. Have them think about their strengths, areas for improvement, and goals for the school year. This process not only helps students take ownership of their learning but also prepares them to actively participate in the conference.
Set Expectations with Students
Clearly communicate your expectations for the conference to your students. Explain what they should prepare, how they should present themselves, and their role during the meeting. When students know what's expected of them, they can confidently participate in the conference.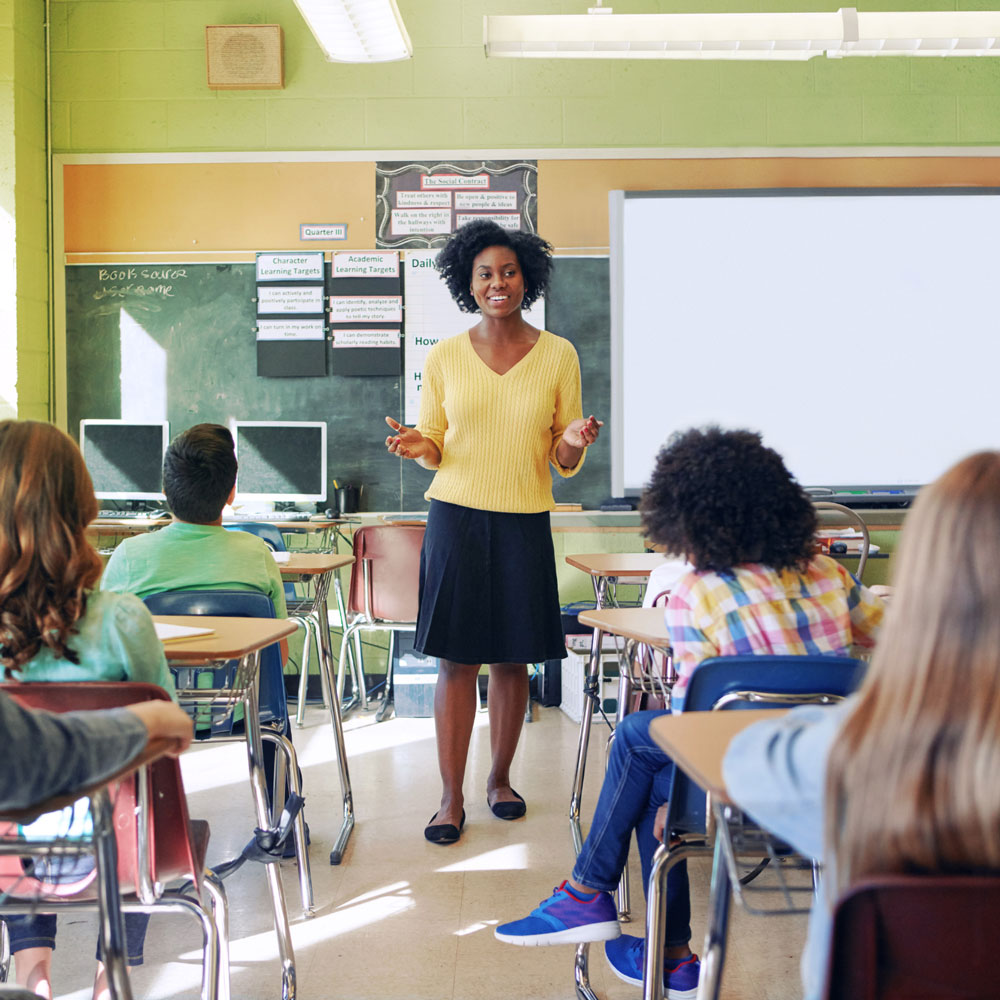 Have Work Ready to Go
Gather the necessary materials to showcase your students' work. This may include graded assignments, projects, or assessments. Having tangible evidence of your students' progress provides a concrete basis for discussion and helps parents better understand their child's performance.
Schedule Conferences
Set a schedule that accommodates all students and families. Offer flexible time slots, including evenings if possible, to accommodate working parents. Implement a user-friendly scheduling system that allows parents to select convenient conference times, such as SignUpGenius.
Send Home a Reminder
As the conference date approaches, send home a reminder notice to parents. Include details like the date, time, and location of the conference. Ensure that parents are well-informed and can plan accordingly. SignUpGenius will automatically send reminder emails before the conference for you.
Follow Up After the Conference
After the conference, take the time to follow up with both students and parents. Send an email to express your appreciation for their participation and use this opportunity to reinforce the goals and action plans discussed during the conference.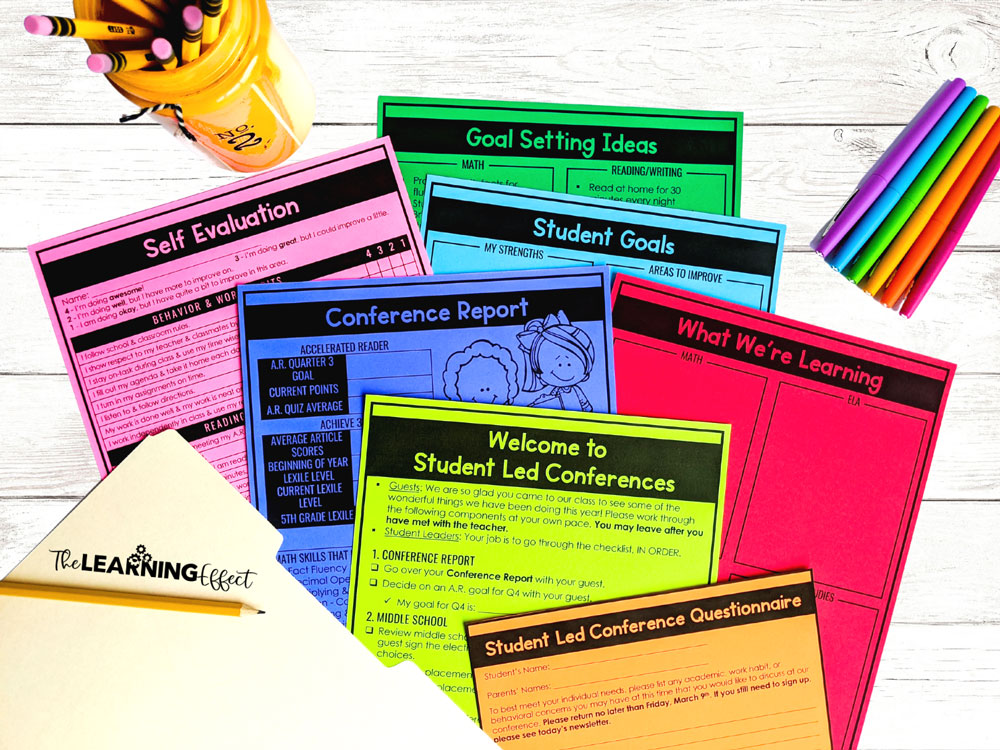 Save Materials in a Folder
Keep a well-organized folder for each student. This folder should include conference notes, goals, work samples, and any other relevant materials. Having this resource readily available will be incredibly helpful when you need to reference past conferences or track a student's progress over time.
Want a Printable Version of This Parent Teacher Conference Checklist?
Grab this FREE 5-page planning guide to get started with student led conferences this year! You'll receive a planning checklist for in-person and virtual conferences, planning worksheets, and teacher discussion points.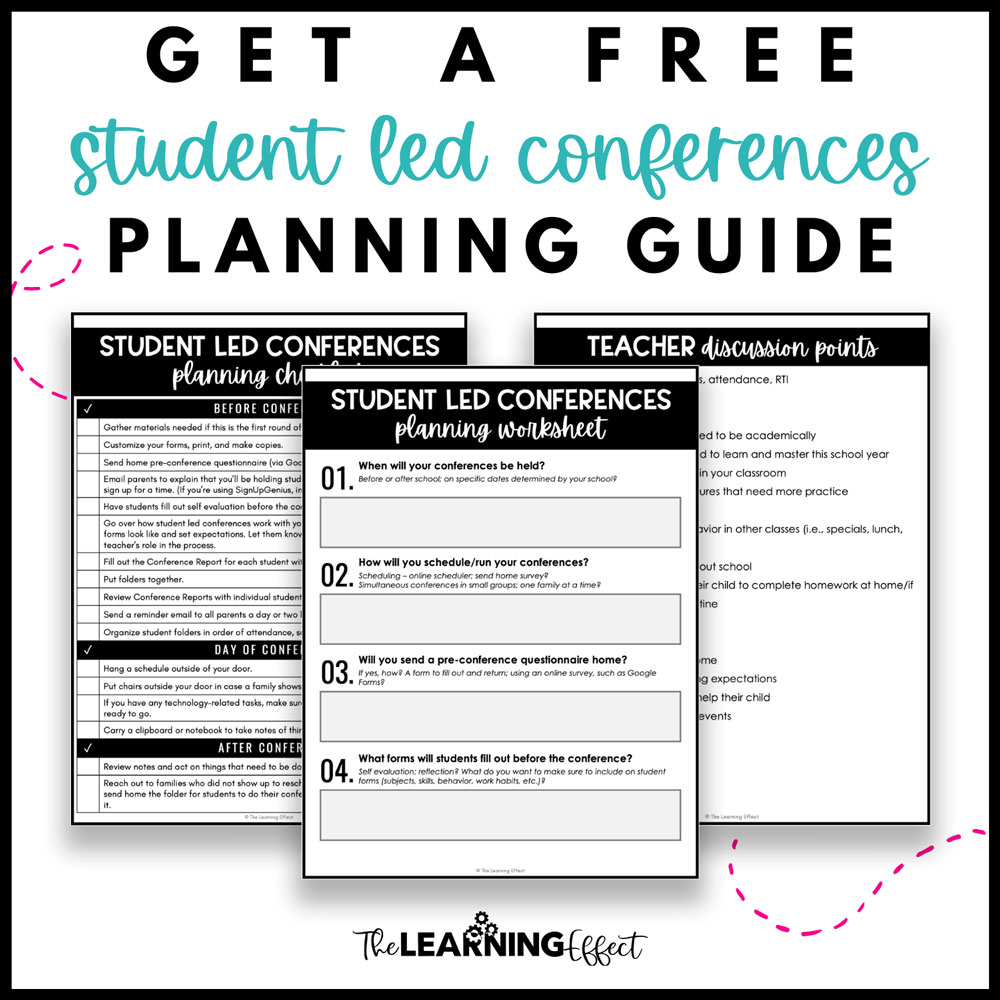 Parent-Teacher Conference Templates
If you're looking for a resource to streamline your parent-teacher conferences, look no further than my Student Led Conference Forms and Digital Portfolio Bundle. These customizable forms are designed with upper elementary teachers like you in mind. They'll help you effortlessly organize and structure your conferences, making the process smoother and more effective. Plus, they're a time-saver, so you can focus on what truly matters: supporting your students and fostering a strong connection with parents. Don't miss out on this tool to enhance your conference experience!