Math review doesn't have to be a bore! It's always been my goal to keep students engaged and excited about learning, especially in math. One effective way to achieve this is through math review games. These games not only make math fun but also reinforce essential concepts.
In this blog post, we will explore five fun math review games that are perfect for your upper elementary classroom. Whether you're looking for a quick assessment tool, a mid-unit refresher, or an end of unit activity, I've got you covered.
When to Use Math Review Games
Before we dive into the game ideas, let's talk about when and why you should incorporate math review games into your teaching strategy. These resources can be used in various ways throughout the school year:
Assessments: Math review games can be a creative form of assessment, allowing you to gauge your students' understanding of key concepts in a non-traditional way.
Mid-Unit Refreshers: Use these games to break up the monotony of regular lessons and provide a quick recap of previously covered material.
End of Unit: Finish off a unit with a bang by letting your students apply what they've learned through exciting game-based challenges.
Regular Reviews: Periodic math review games keep important concepts fresh in your students' minds and help reinforce their knowledge.
State Testing: End of year test prep can feel long, exhausting, and just plain boring. Check practice tests by making the review portion into a game.
Math Review Game Ideas
Review Bowl Game Shows
In 2012, I decided to add Jeopardy®-style game shows to my math block, and I never looked back. The level of engagement that students have while the whole class participates is incredible!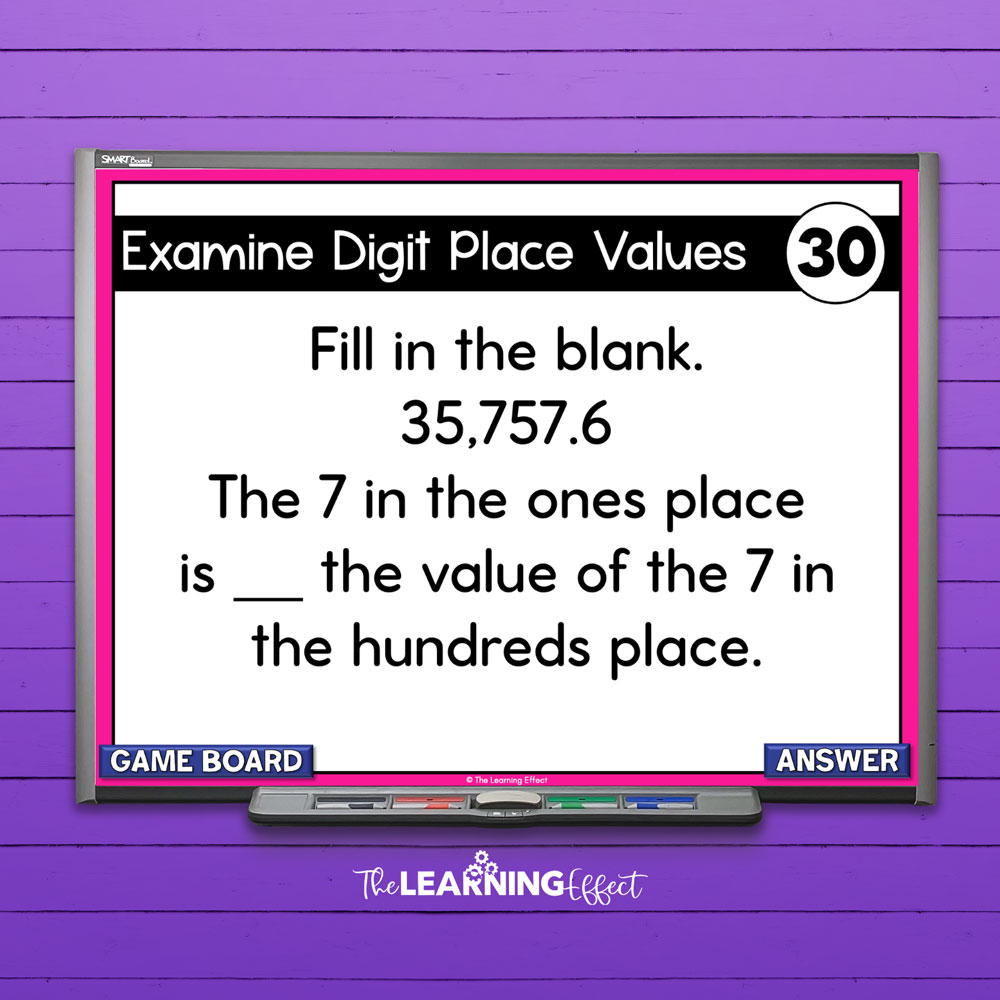 The games are easy to use and only require a computer with PowerPoint or Google Slides, a way to share or project your computer screen (TV, projector, interactive whiteboard, etc.), and a whiteboard and marker for each student.
Want to learn more about these games? Check out my post – Your Complete Guide to Review Bowl Math Games.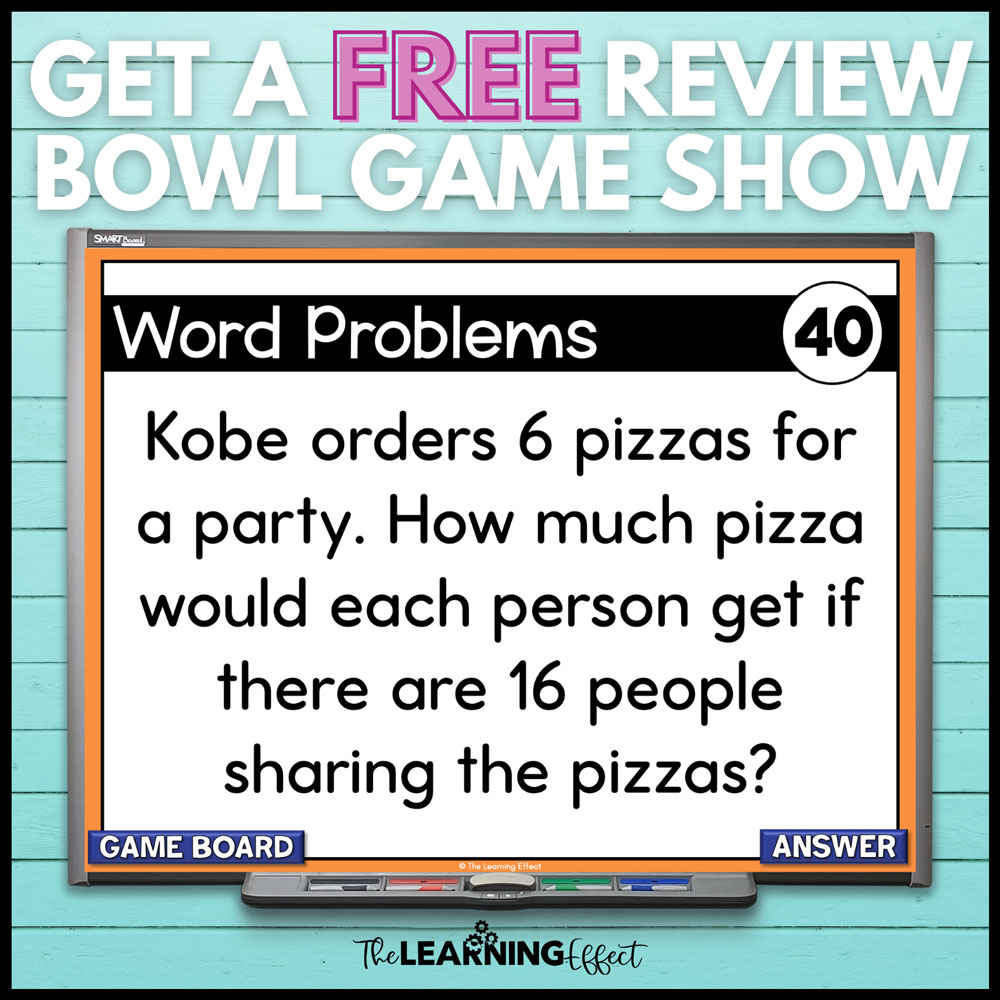 Math Relays
Students get in small groups and compete to answer questions. Relays can be played with any set of questions you have, and you can keep it simple by having students write their answers on a whiteboard or hold up their correct answer.
To add more creativity and engagement to relays, I like to have teams solve a set of problems and then draw a piece of a picture after each correct set is turned in. For example, in a winter-themed relay for 5th grade, I had students draw a snowman during the 9 round relay.
In groups of 4, each student was assigned a number and had to solve for that number on the problem sheet. Students turned in their math problems, I checked, and if correct, a piece of the snowman could be drawn. For the sake of fairness, each round required a different student to add to the picture. Two teams win in the end – the first team to finish and the most creative drawn picture.
Math Mystery Pictures and Pixel Art
When I first handed my students a math mystery picture worksheet, they lost their minds – in a good way, of course! They absolutely loved racing each other to solve math problems and color in the blank grid based on their answers.
What would the picture be? Would they color it correctly based on their answers?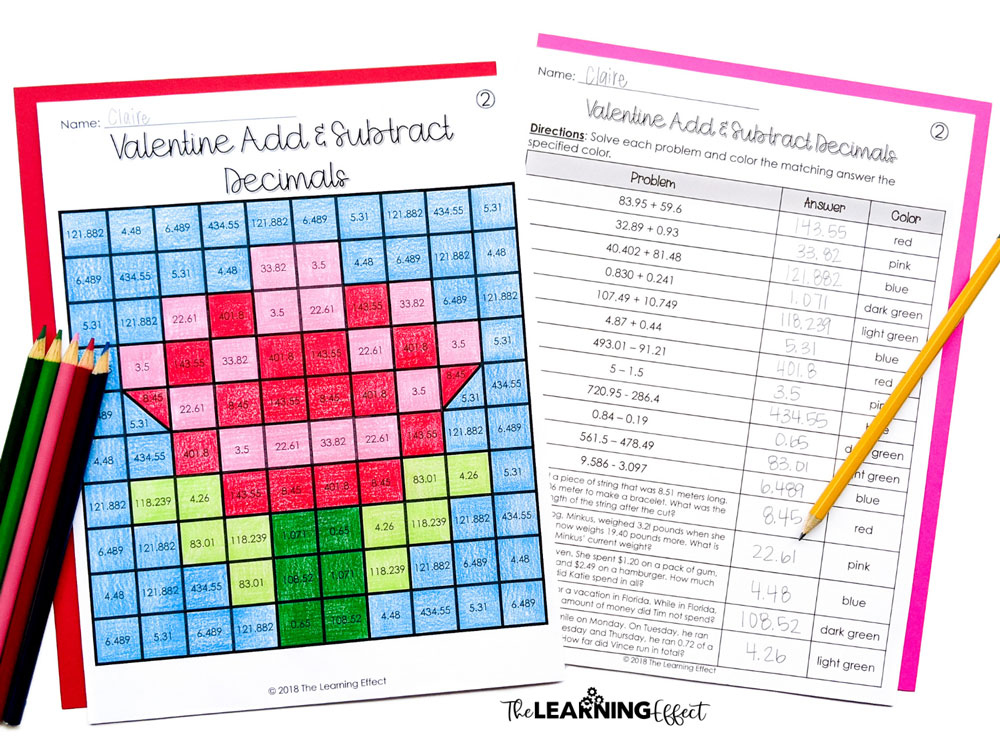 The worksheets are a great way to let students work at their own pace. Add in the digital pixel art activities, and you have a self-checking activity! When students type in the right answer, part of the picture will show up in the grid automatically.
Whether you prefer printable or digital, using math mystery pictures is a fun way to change up the typical workbook or worksheet grind of practicing math skills.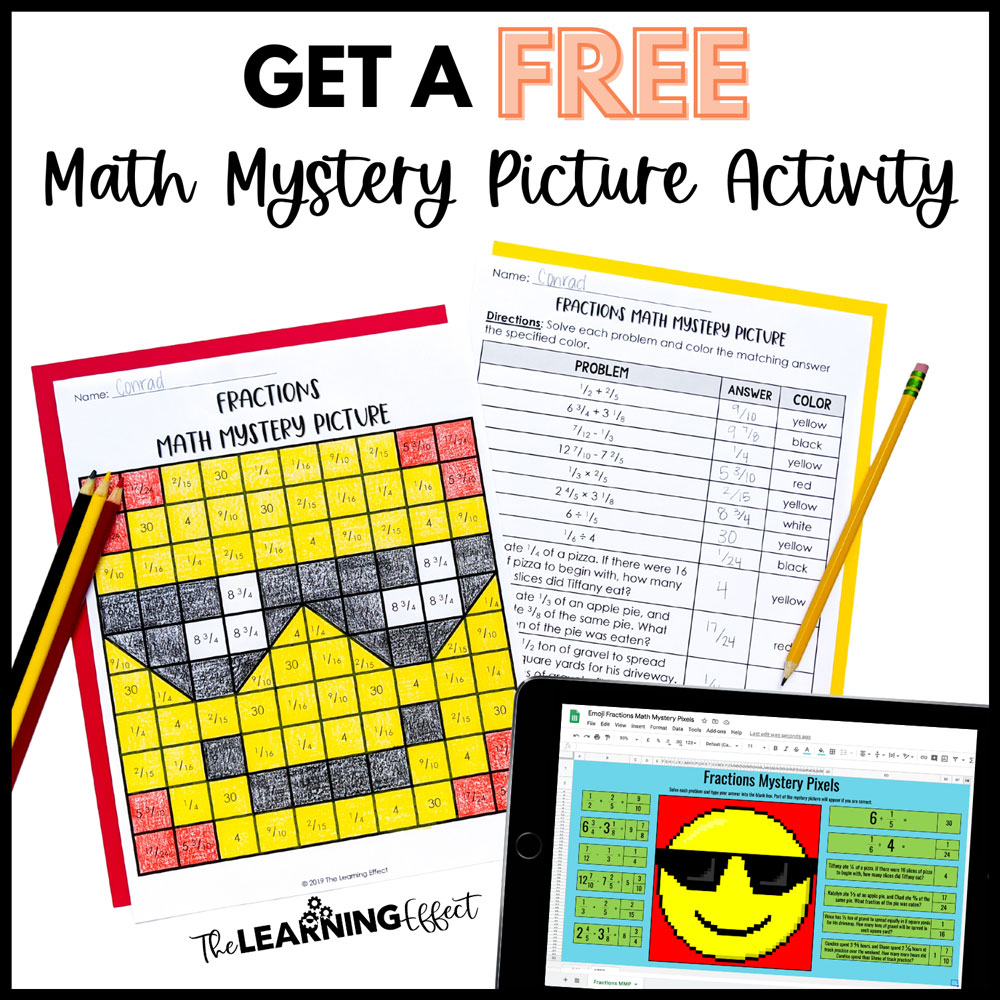 Trashketball
If you're looking to add a little more out of your seat fun to your classroom, try adding a game like trashketball!
Playing this game is easy and the perfect way to shake things up. Designate a goal, like a recycling bin or a basket. Students answer math questions on a piece of paper. If they answer correctly, they get a chance to shoot their "trashketball" into the goal for extra points.
I've done this in several different ways – even using cups with different point values set up around the room with different shooting lines. Use questions from a workbook, textbook, or task cards. This is a fun (and free!) way to make your math review physically engaging.
Online Games
Utilize online math review games like Gimkit or Blooket. These platforms offer customizable and interactive games that keep students entertained while reinforcing math concepts.
The advantages of online math games include student engagement and motivation (what kid doesn't love playing games online?), immediate feedback, customization of math skills covered, and data tracking.
Ready-to-Go Math Games
To make your life easier, I have some ready-to-go Review Bowl math games linked below. These games are designed to save you time while making math review a blast for your students.
Adding & Subtracting Decimals Game Show | 5th Grade
"My students absolutely love this review game. I've tried others and none of them quite get the level of engagement that this game has. The thing I love about this game is it is a "no opt-out" game. Everyone participates, even if you're not in the "hot seat". I will be getting everyone one of these review games for my 5th graders this year."
-Mrs G., 5th grade teacher