Getting ready for a new school year can be stressful. Meetings, planning, professional development, classroom setup – the list goes on. One way to make things a little less hectic is to use forms and checklists to help keep you organized. These printables can be used for anything from planning to sending home to parents.
Using forms and templates is one of my favorite time savers for productivity! The first time using a template, it takes a little more time to get things the way you want them. But then, year after year, you just update where needed, and you're good to go!
The forms included in this blog post are from resources that are included in my Back to School and Classroom Forms, Checklists, and Printables Bundle. Most of the forms are editable, so you can easily customize and personalize the content included.
Parent Forms
For the forms I sent home for parents, I preferred each one to be printed on a different color of paper. It made it easier for me to sort them once returned. I could also easily find what I was looking for in my student info binder by knowing the color of the paper I was looking for.
QUICK TIP – Families with multiple students have an awful lot of paperwork to fill out for teachers, so helping them remember who each form belongs to is a huge help! Just add "Return to (your name)" on the top of the form before copying. That will keep your forms separate from another grade level.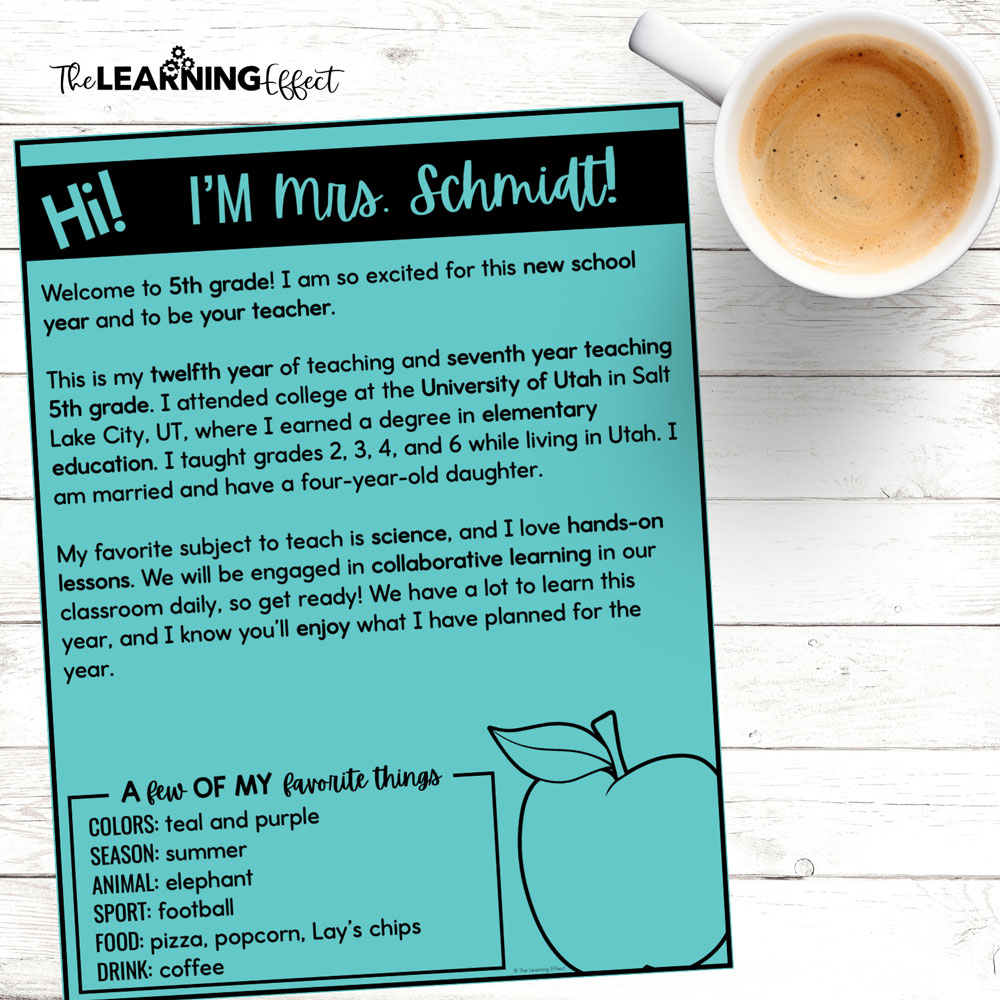 Teacher Forms
One thing I'm passionate about is finding ways to increase productivity. Writing things down helps me remember things I need to do, tell my students, prep for tomorrow, and more. I love sticky notes, but y'all – I ended up losing them, and then it was like the note never existed.
That's how the Daily Plan sheet was born. One place for all of the things. I laminated it, kept it on a clipboard at my desk, and used a wet erase marker on it. Game changer.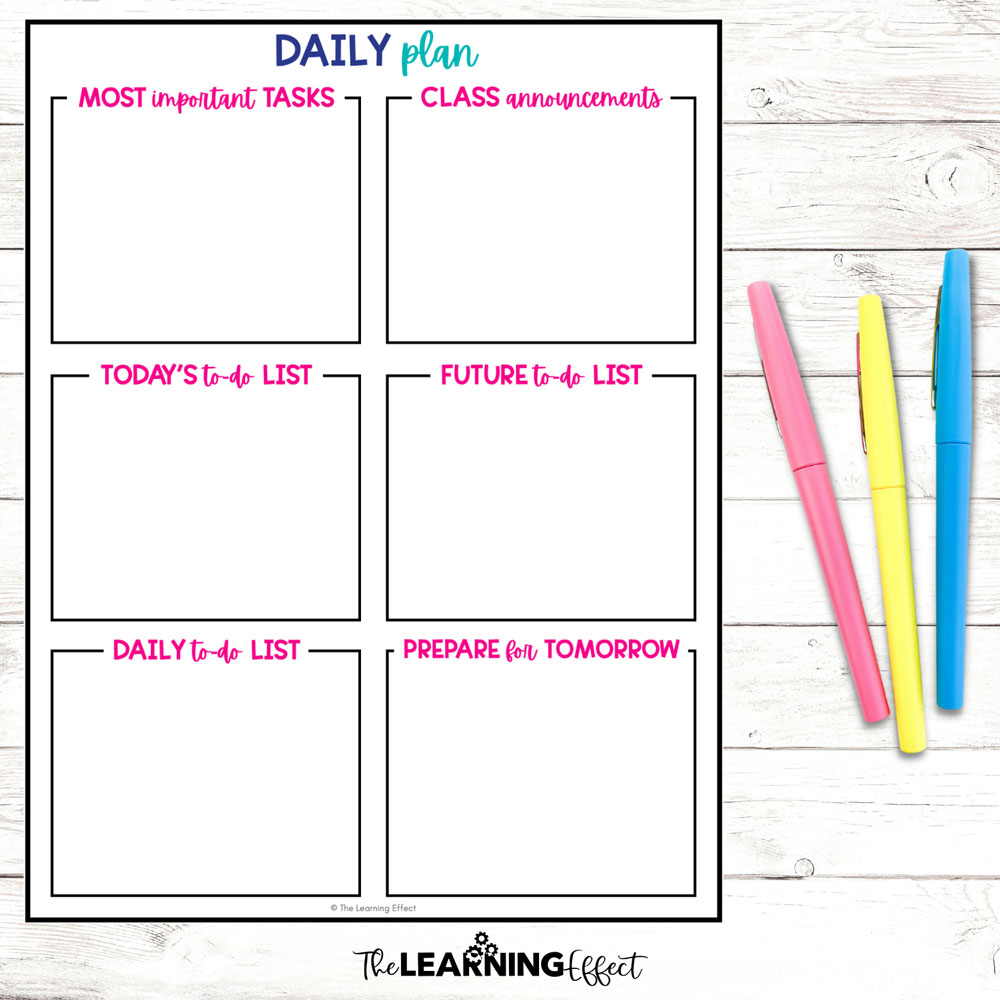 This Planning Checklist made my planning time so much easier and faster. When I had bits of time during the week, I'd make notes on this sheet for my prep. By the time it rolled around, I had almost everything already planned. I just needed to pull the copies, plan lessons that I didn't have resources for, and check things off.
Classroom Forms
For every assignment, I had a half-sheet checklist that I'd place in the turn-in basket for students to check off their names. This saved me so much time! I no longer had to figure out which students had missing assignments.
Once an assignment was late, I'd highlight the blank boxes and write how many days late once turned in. (This was purely for record-keeping purposes to communicate with parents – grades were not penalized for late assignments at the school I was at.)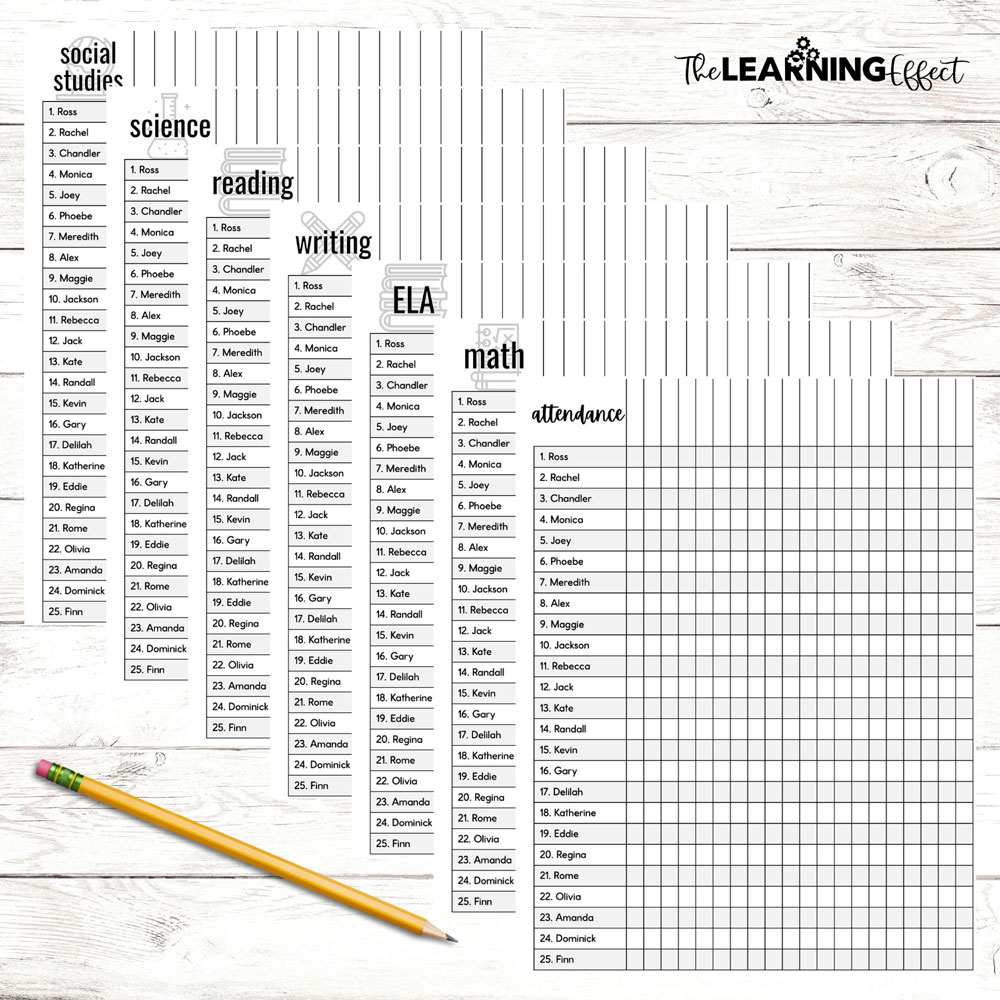 What is your favorite way to get to know your students?
I gave my students interest, math, and reading surveys on the first day of school so I could get to know them better. I hole punched the forms and added them to my student information binder so I could refer back to them throughout the year.
Permission Slips + Releases
Can't forget permission slips and release forms! I loved taking pictures in my classroom for newsletters, our class website, and more. Getting those release forms done right at the beginning of the year made my life easier!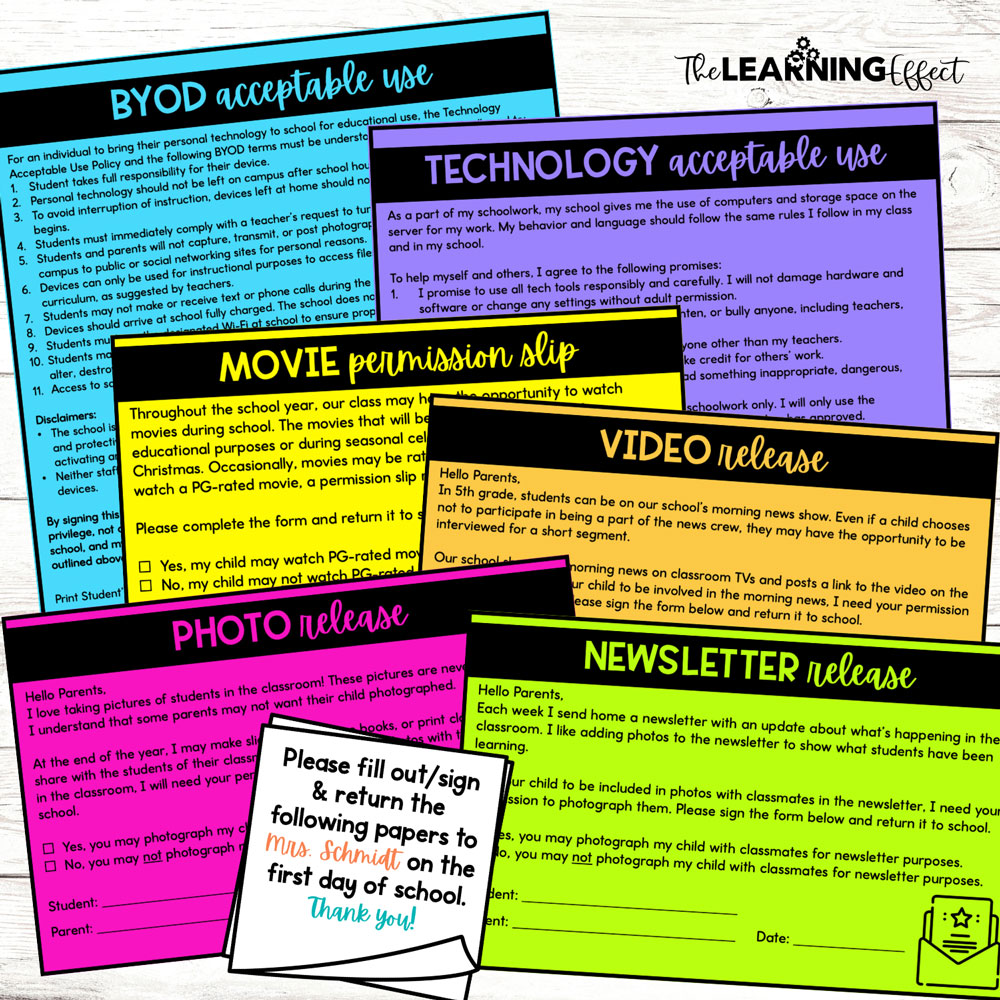 Going Digital With Google Forms
Whether you have remote learners, tech-savvy students, or an eco-friendly school, you can still use back to school forms! I created eight of my printable forms as digital Google Forms. Perfect for gathering data, keeping it digital, and being a record-keeping queen (or king).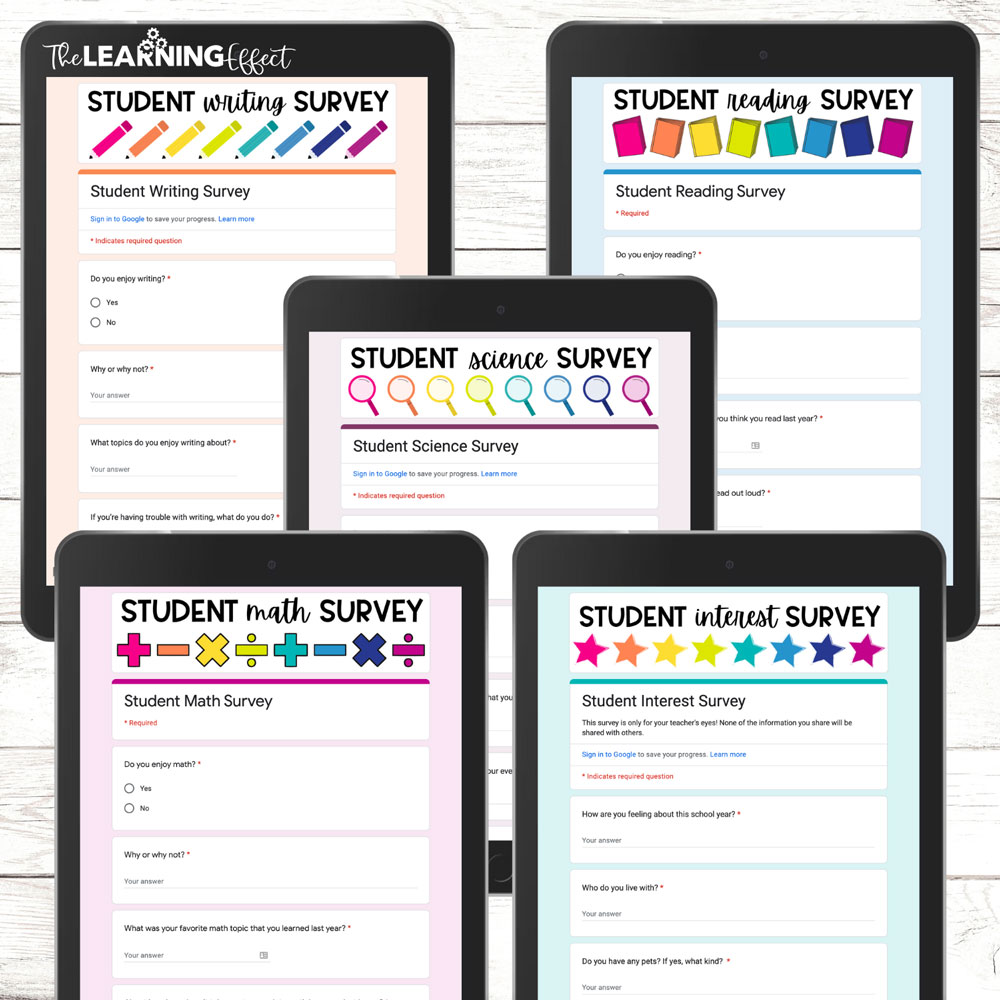 Ready to Customize Your Own Back to School Forms?