Have you ever been the last one in the parking lot at school? If not, high five to YOU for mastering your teacher productivity!
I have been the last car more times than I want to admit. Honestly, it's all because I wasn't great at using my time productively during the school day.
Work-life balance can feel impossible as a teacher with everything that is piled onto your plate. Finding teacher productivity hacks that work for you can help you get out the door quicker at the end of each day.
Here are 5 tips to help you improve your planning productivity. #3 is my favorite and something you can do to help you plan with ease all year.
#1 Use Lists For All the Things
Teachers wear so many hats, and each comes with its own to-do list. Faculty meetings, assemblies, IEPs, student transportation changes, committees, etc. Things come up at all times throughout the day, and if you're anything like me, you probably can't remember it all.
Getting my thoughts, needs, and more down on paper helped me be much more intentional and productive with my time.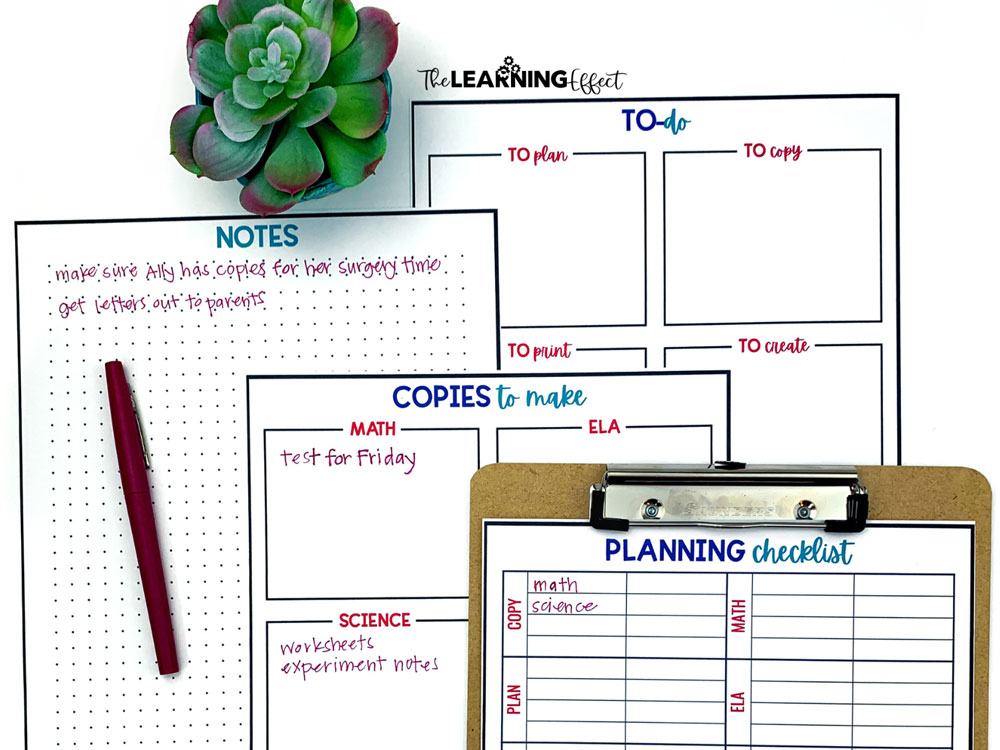 When planning each week, I had a checklist of what I always needed to do. Spelling word list, homework sheet, update class website, math exit slips and interactive notebook sheets, and the list goes on…
I created a checklist, laminated it, and would cross things off as I completed each task. I kept a to-do list close by to write down anything extra that came to mind as well.
#2 Create Templates
When you can create templates, do it! You can easily modify and reuse them year after year. I had templates created for tracking student work being turned in, science vocabulary terms and quizzes, math quizzes, and more.
Using templates took the extra brain power out of what I needed to create. I didn't have to think about how to set something up or start from scratch.
#3 Create & Use a Curriculum Map
To save time on planning throughout the school year, create a curriculum map.
A curriculum map can increase teacher productivity because you'll know what you're teaching next when it's time to plan. Your plans can always change at any point, but it gives you an idea of where you're headed next.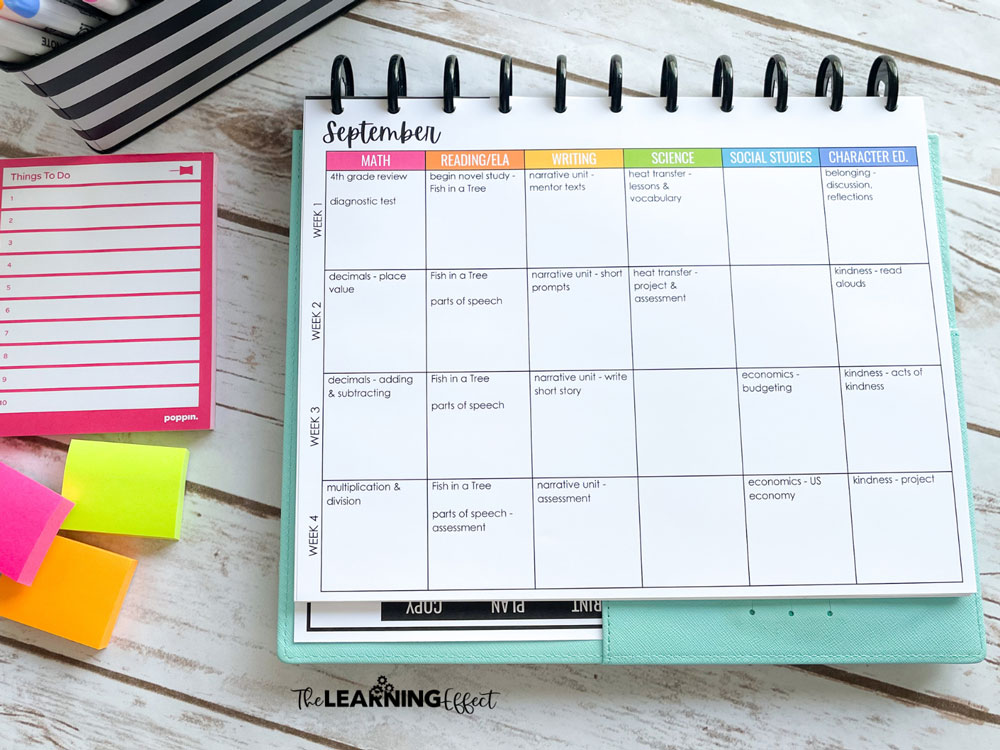 ssssssss
Editable Curriculum Map Templates
Creating a Curriculum Map is essential to pacing your curriculum throughout the school year to ensure you can fit it all in. This pre-dated curriculum map template will make creating your curriculum pacing guide a breeze. The goal of a curriculum map or pacing guide is for big-picture planning.
#4 Batch Prep
I'm sure each week, you are repeating the same tasks when it comes to planning lessons, prepping resources for centers, and making copies. By doing similar tasks together, you'll save time.
For example, do all of your copying ONE day each week. That way, you're not wasting your time going back and forth to the copy machine and potentially waiting in line each time.
#5 Set a Timer
You'll work more efficiently if you know your time is limited to complete a task.
If I knew a task would realistically take me 30 minutes to complete, I'd set a timer and get to work. Knowing that timer was ticking away kept me on task with a singular focus.
There you have it! Five tried and true tips for increasing teacher productivity. By using lists, templates, a curriculum map, batch prepping, and setting a timer, you can streamline your workflow and get more done in less time.