The best math review doesn't take hours to prep. Plus, it's fun and collaborative for your students. They review, learn, and have a little competitive fun in the process.
End of grade test review doesn't have to be a bore. Nothing drains the life out of students faster than packet after packet of testing review. I made it my mission each year to make test prep as engaging as possible for my students. As a result, it truly made a difference in their performance on the EOGs.
One way that I made test prep more engaging was with games. The top student favorite I used was Review Bowl game shows, and it left students begging to play again.
What Are Review Bowl Math Games?
Review Bowls are PowerPoint game shows that play like Jeopardy® and a variety of math standards. They're a fun, collaborative way to review content before an end-of-unit test or for end-of-grade review before state testing.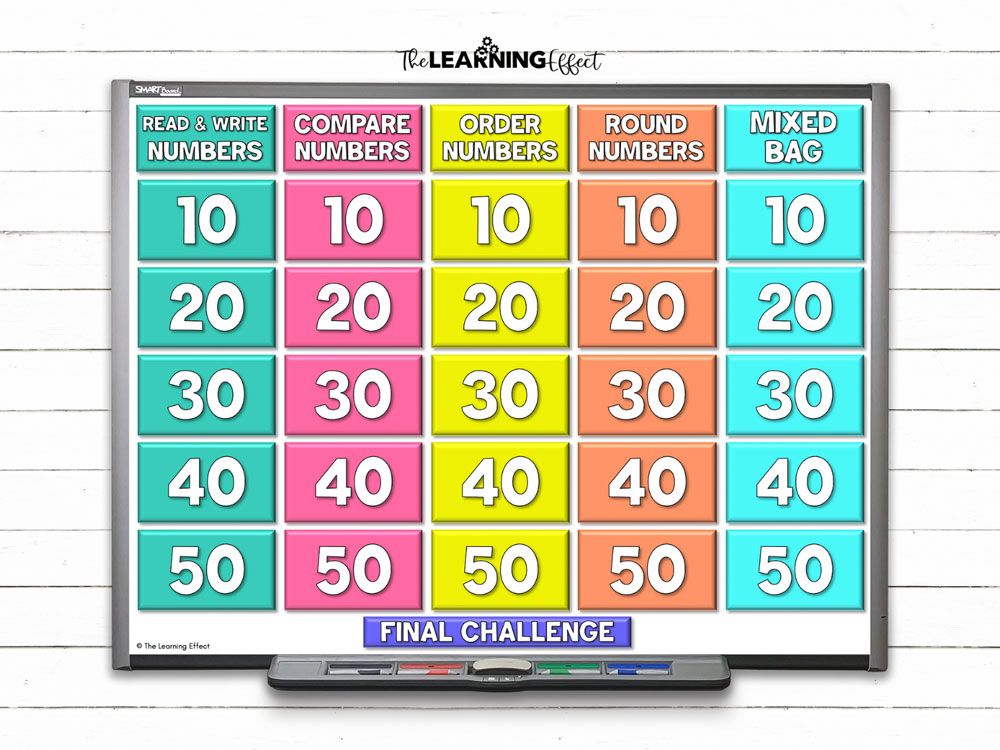 You need a computer with PowerPoint software, a way to share your computer screen (i.e., on a classroom TV, with a projector, or on a SmartBoard), and each student needs a whiteboard and marker.
Why Review Bowls are the Best Math Review
Review Bowl math games are the best for math review because it gets every student involved in the game. Depending on the amount of time you have in your math block, you can take the time to break down problems after each round and explain how they are solved. Students work collaboratively to answer questions and have the opportunity to learn from one another.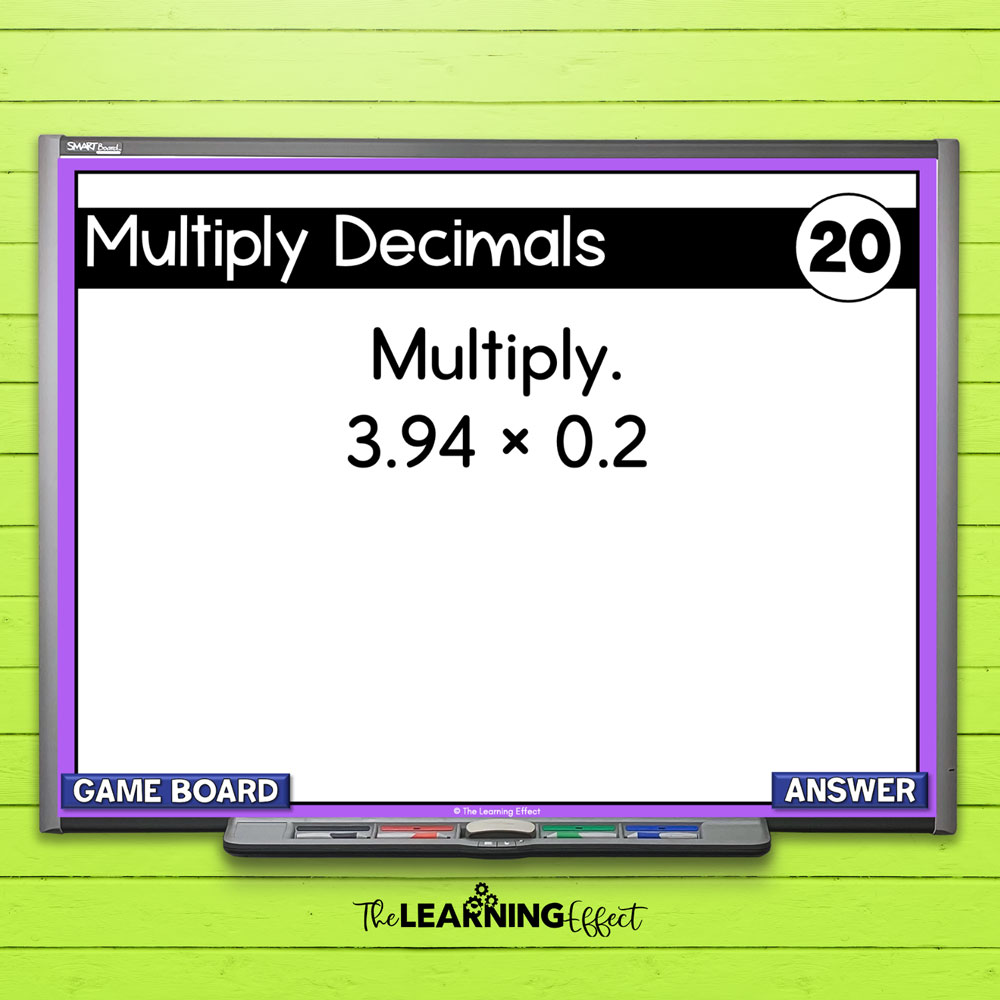 Teachers love that it's whole class review. Students love that it is a bit of friendly competition. It's win-win for teachers and students!
Collaborative Math Review Benefits
Whole class review
Engaging and fun
All students have the opportunity to participate
Students learn from each other and can "teach/coach" each other
Friendly competition
Paperless and no prep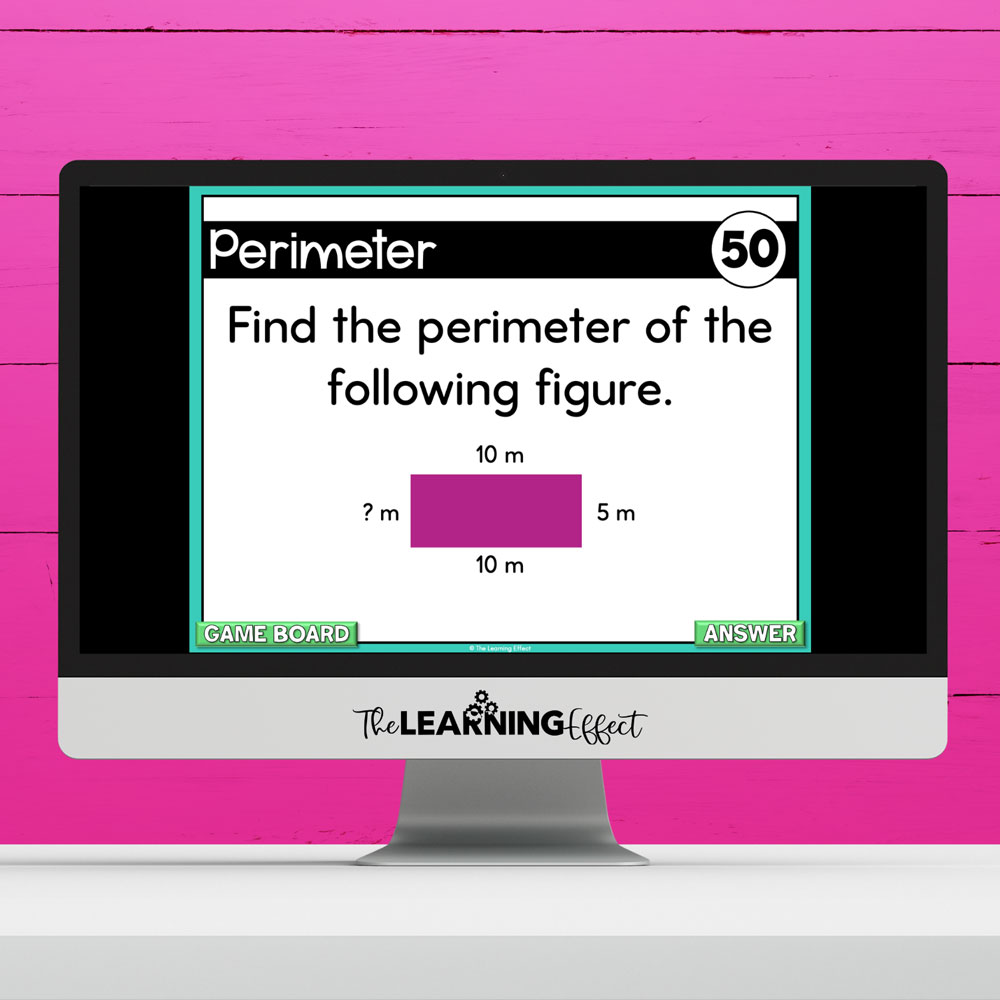 Try a Review Bowl Math Game for Free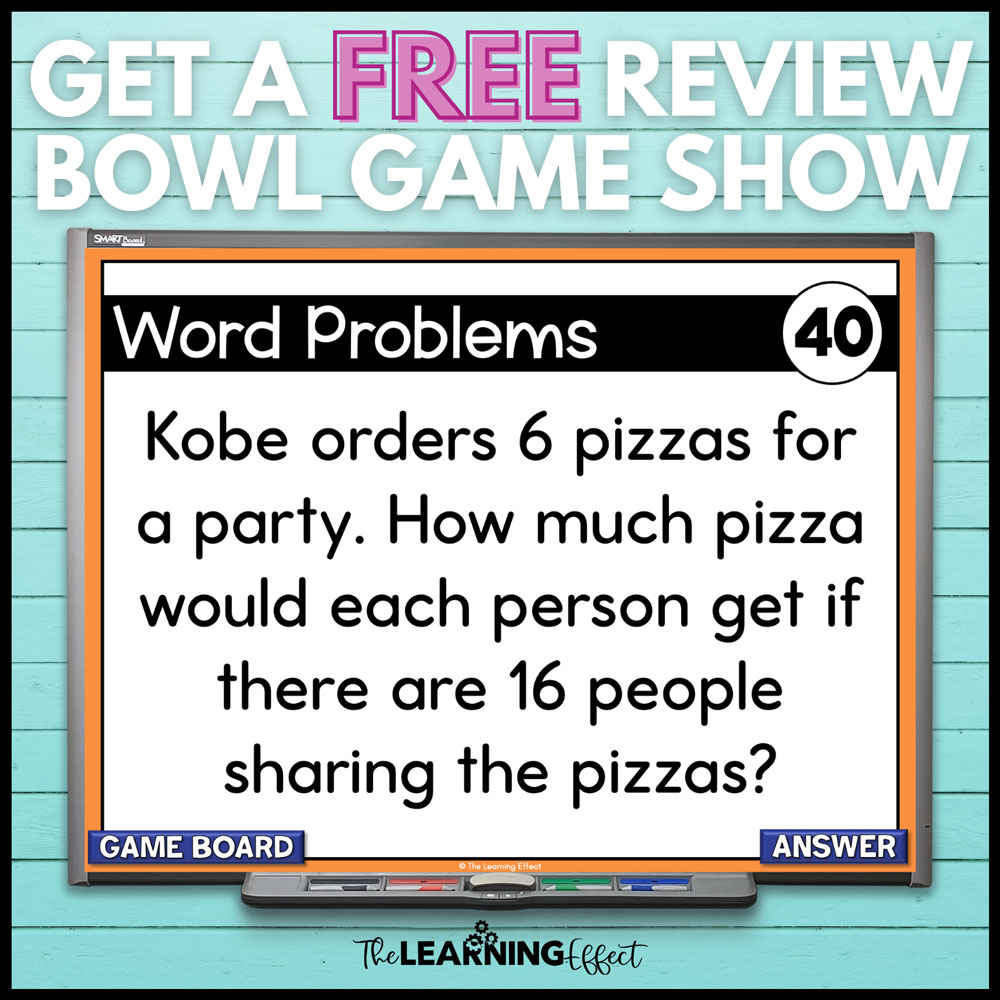 If you want to give the best math review a try with your students, I have three complete Review Bowl game shows available for free. These activities are only available for free on my website and are paid resources in my store! Click the button below, and you'll get access to the three activities listed here:
Patterns, Sequences, and Line Plots Game Show | 4th Grade
Fractions as Division Game Show | 5th Grade
Area Game Show | 6th Grade
Review Bowl End of Year Review Resources
While I have created an entire year of math Review Bowl games for 4th grade, 5th grade, and 6th grade, the most popular games are those for beginning of year and end of year review. Each grade level has three games for back to school and end of year.
What Some Teachers Have Said About Review Bowl Math Games
4th Grade Math Review #1-3 Game Shows Bundle
"This was such a fun and thorough way to review before end of year testing. The format allows for each student to show their own knowledge on the topics, and the breadth of standards covered is great. It's so convenient to have all of the standards to review in the same place/format."
– Kayla, 4th grade teacher
5th Grade Math Review #1-3 Game Shows Bundle
"I used this as a way to review before the end of year state testing. I loved how I could buy all three gameshows as a bundle, so we were able to review a wide variety of standards that they would see on the test. I will be using it again next year!"
– Hailey F., 5th grade teacher
6th Grade Math Review #1-3 Game Shows Bundle
"A great thorough review that my students enjoyed. It challenged them and made them think all the way through what we had learned this year. This was exactly what I was looking for to help them prepare for end of the year testing."
– Michaela S., 6th grade teacher