My 4th grade students created their own science board games to review for end-of-level testing. They had a blast, and the games turned out great! See how my students used their creativity to create games that helped review for the big test.
When I introduced this activity, students were so excited to review in a fun way instead of packets. The only requirement I gave them was to have at least 5 questions from each of the 6 topics we studied this year within their review board games – water cycle, weather, fossils, rocks and minerals, Utah's environments, and soil.
Students were free to choose how to create and run their game – complete with game pieces, question cards, and instructions. Students definitely enjoyed reviewing for the CRTs this way rather than through lectures!
It was so fun to see the creativity in what they created. I gave them a legal-size file folder to use as their board. They could use any materials they could find in my supply closet or bring in items from home. Some of the materials they used were scrapbook paper, markers, pens, paperclips, and binder clips.
Most groups wrote more than the required number of questions. They did a great job and elaborated on their questions, not just requiring a yes/no answer.
The board games took three days of our science block to create with students in small groups of 2-3 people. I graded their board games with a rubric I created.
Student Created Science Board Games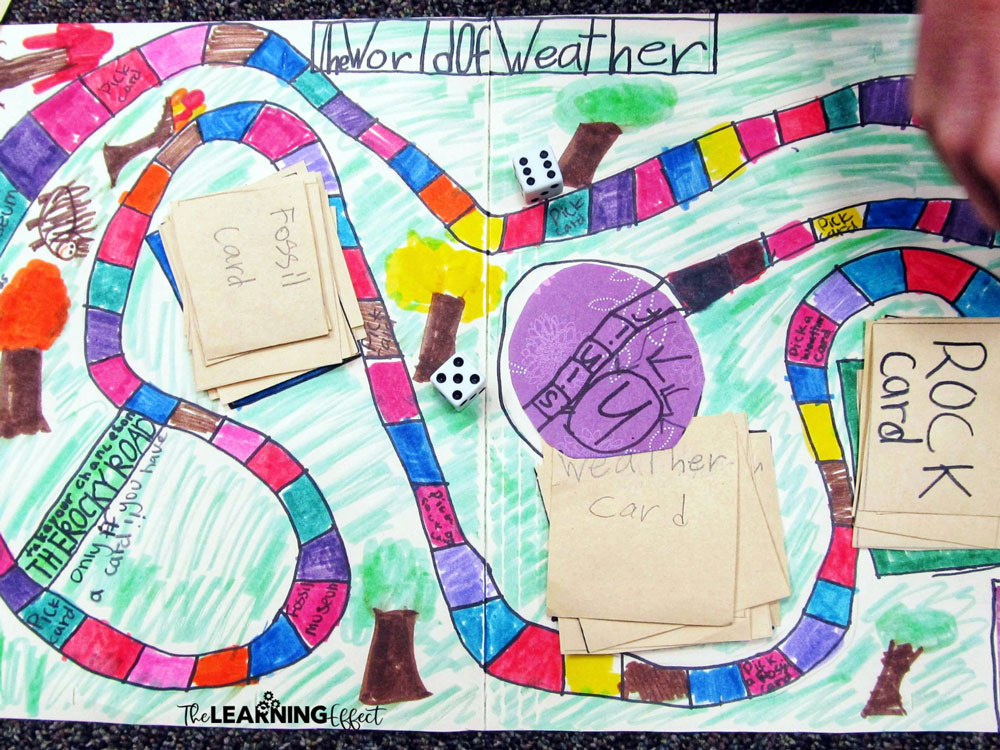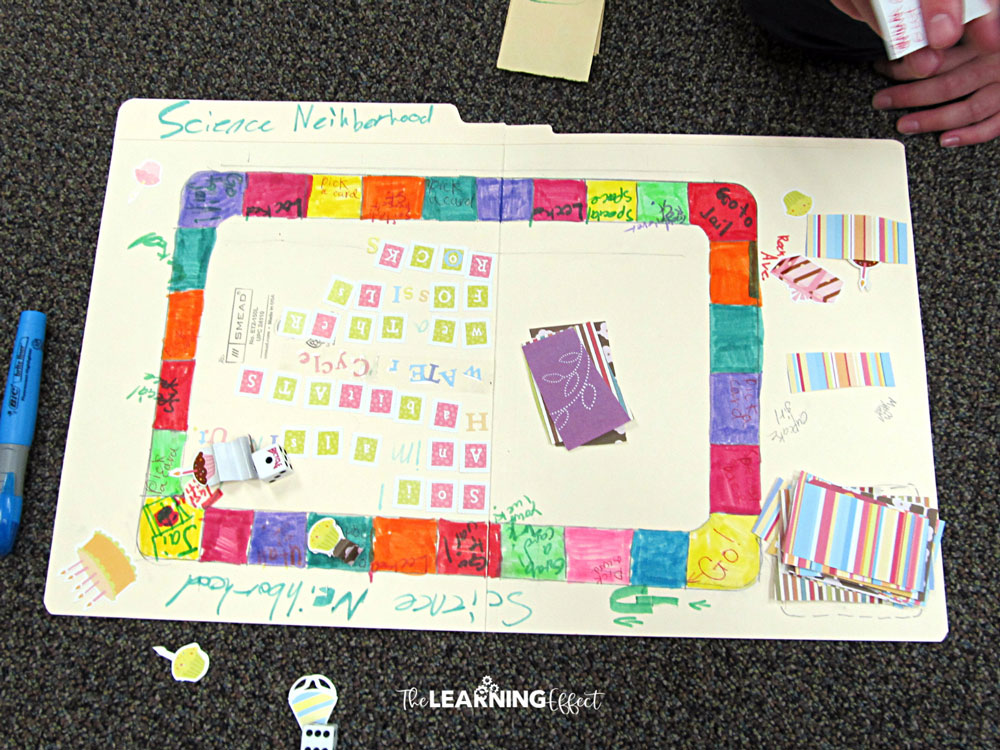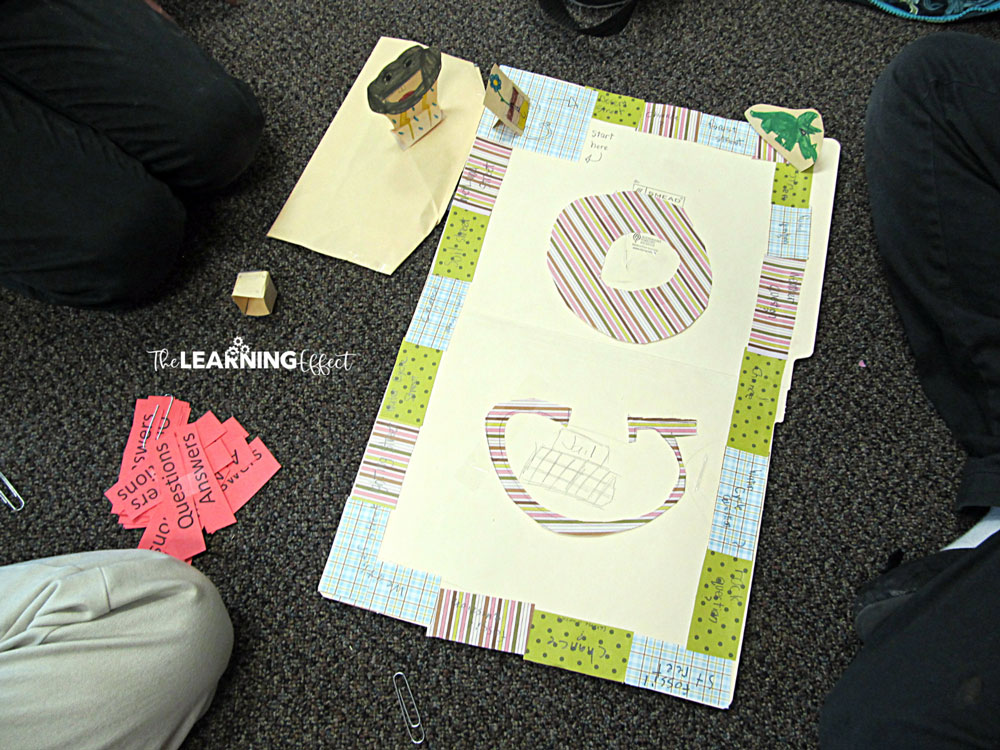 Because this was such a big hit with students, I made a Create Your Own Board Game resource to help teachers use this activity with their students!