Classroom schedule signs can easily replace schedule cards that you juggle around each day. Simply create a sign for each different schedule and change them as needed. This works well with upper elementary and middle school classrooms! Schedule signs are also great to print at smaller sizes for students who need a personal schedule on their desks.
I absolutely love the switch to 6th grade this year! My class has been amazing, and the change in the curriculum has been fun, too. With the change in grades, I decided to change up how I did some things in my classroom as well.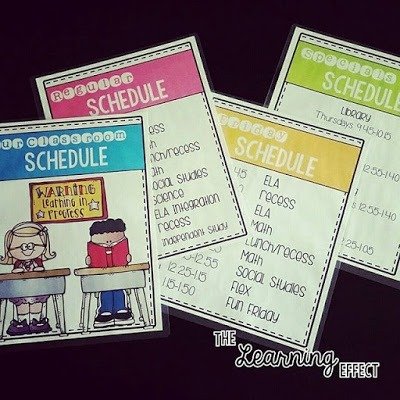 This year I stepped away from daily schedule cards (which I used with magnets on my whiteboard) and moved to schedule signs. It makes my mornings so much faster.
Our daily schedule is the same, except for Fridays, because they are always early release days. The charter school I'm at doesn't offer daily specials in elementary. Instead, students have library once a week and P.E., keyboarding, music, and art twice a month.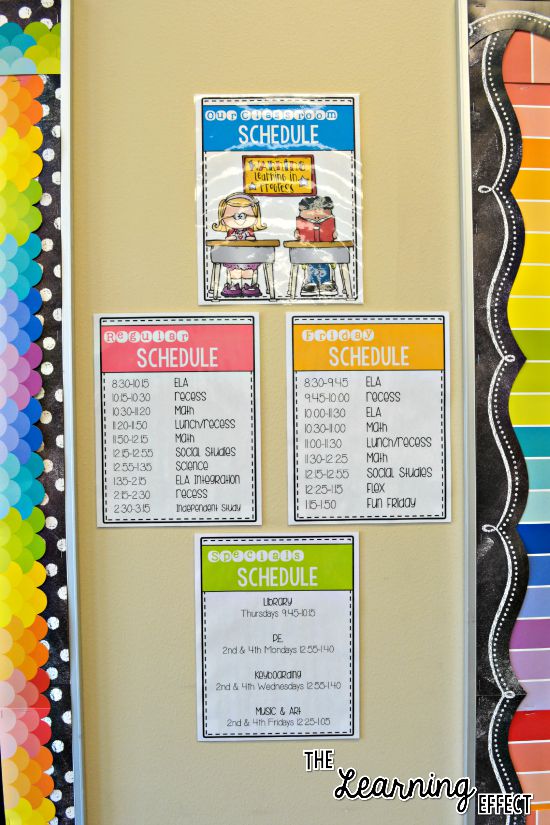 If your schedule changes daily but is the same each week (i.e., every Monday is the same, etc.), you can create signs that are switched out daily. Just slide them into a page protector and attach them to your wall or whiteboard. Make it easier on yourself and have a student change the schedule each day.
Want Your Own Editable Schedule Signs?
Editable Classroom Schedule Signs
Create your classroom schedule on brightly colored signs to display in your classroom. These editable sign templates make it simple to post your schedule in a daily or weekly format. They're easy to edit with your own schedule and create a visual for students to track what will happen throughout their day.